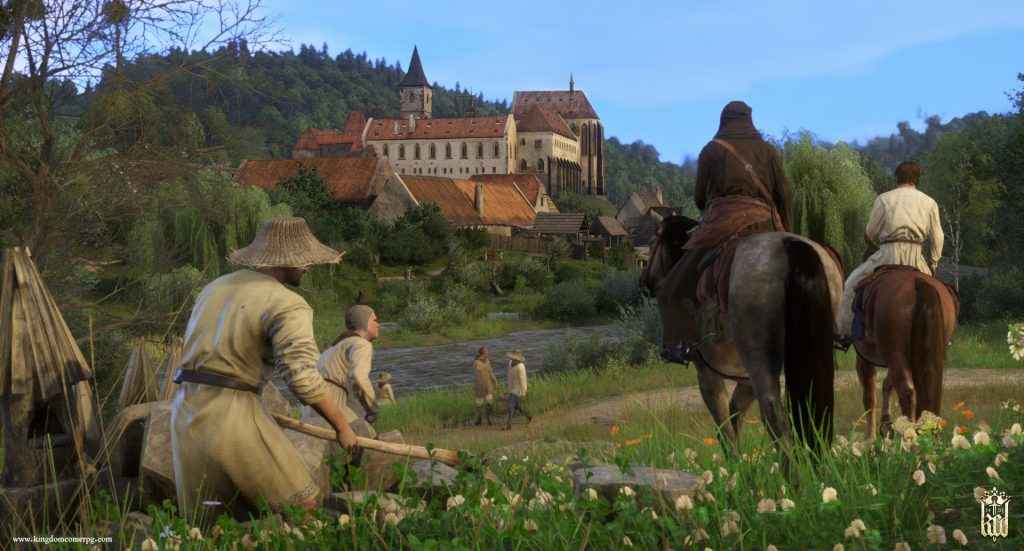 While we're holding back on our Kingdom Come Deliverance review to play as much as possible before coming to a definitive verdict, many reviews have spilled out online.
In our opinion – at this early juncture – Kingdom Come: Deliverance makes an indelible impression as an ambitious RPG steeped in grandeur and housed inside a beautiful, though sometimes clunky and imperfect open world. Nonetheless, it gets bonus points for its more eccentric elements, such as having a whole progression tree built around the consumption of alcohol. Essentially, it feels like a historian's gaming take on the middle-ages, but one which leverages the template of Bethesda's Elder Scrolls games as a lens with which to view it.
Here's a video of us playing the game on PS4 Pro.
Stay tuned for our Kingdom Come Deliverance review later this week, and in the meantime check out the scores so far from around the web.
GameSpew – 9/10
"It's by no means free of frustration, but Kingdom Come: Deliverance is a special game. It's a game that isn't afraid of being different – of not holding the player's hand every step of their adventure – and for that, it's an experience to be treasured".
The Sixth Axis – 4/10
"Shimmers of brilliance are there and had it seen more time in the oven, or set its ambitions at a more reasonable level, it could have been brilliant and scored significantly higher as a result".
Hardcore Gamer – 7/10
"Kingdom Come: Deliverance's performance is an unruly and occasionally unpredictable beast. Immersive and inviting it may be, it would be hard not to advise a level of caution going into this game in its current state — triumphs of its explorative aspects notwithstanding".
GameWatcher – 8/10
"A very good and immersive title that suffers from technical issues and some surprisingly misguided design decisions".
GBA Temp – 5.5/10
I could watch Kingdom Come as a movie, no problem, but actually playing it is a chore and the gameplay doesn't match the grandiose scale that the narrative sets up for the player. There is a good foundation here, but when compared to standards set by titles over a decade and more ago, Kingdom Come just doesn't deliver.
Attack of the Fanboy – 2.5 stars out of 5
"Kingdom Come: Deliverance is ultimately a beautiful mess. A bunch of great ideas in a massive game that as a whole don't feel cohesive enough to offer the player a fun experience".
PressStartAustralia – 6/10
"From an artistic perspective, Kingdom Come Deliverance is amazing. On the other hand, it can be a little bit of a technical mess".
Warhorse Studios and Deep Silver's fantasy role-playing game, Kingdom Come Deliverance is available to buy now on PS4, Xbox One and Windows PC.