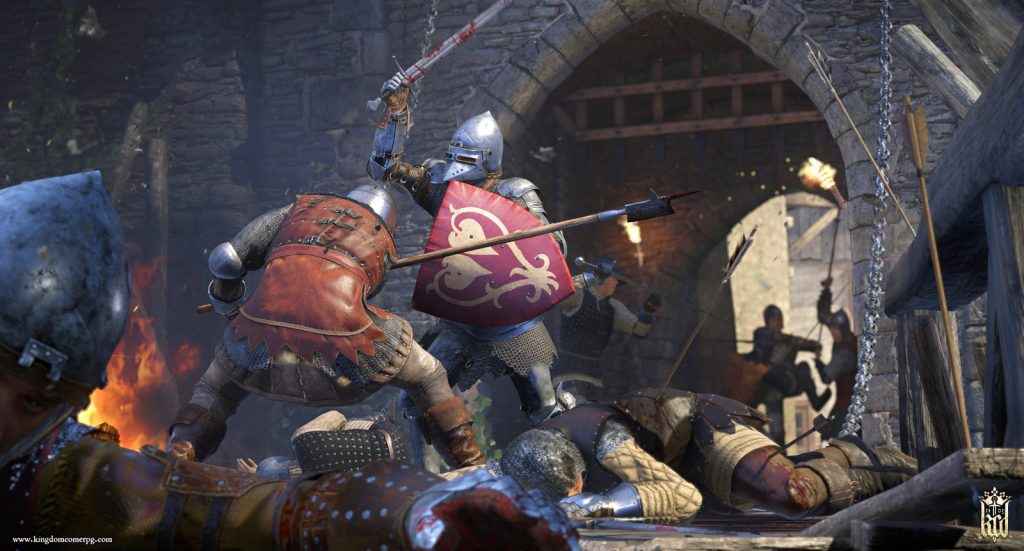 Kingdom Come Deliverance update 1.6.3 is now available to download on PS4. Warhorse Studios' action role-playing game introduces a variety of improvements in the latest patch.
Update 1.63 improves on the larger 1.6 Kingdom Come Deliverance patch which was released in June. This introduced the hardcore mode DLC and fixed numerous bugs.
Kingdom Come Deliverance Update 1.6.3
In update 1.63, textures have been increased. Players should also see less frequent crashing. In the patch notes, the developer wrote:
Texture quality and streaming improved – in 1.6 version we lowered memory allocated to textures, which fixed many crashes, but lowered visual quality. We have now managed to implement a better fix that still prevents crashes, but has less impact on texture streaming. We know this is still an issue and will continue to address it in further patches.
According to some Kingdom Come Deliverance players, the new update hasn't fixed everything. Forum member frelmedieval notes on the official forums that there's still some stuttering.
There's some fps hit and stuttering. The fps hit is tolerable; the stuttering is ok but worsening will make it borderline to unplayable.
However, he also states that it's a definite improvement over update 1.6.
If you've not played the game yet, it's well worth checking out. Read out Kingdom Come Deliverance review for more details.