At tonight's Kingdom Hearts 20th Anniversary Event in Tokyo, Square Enix debuted a new trailer announcing Kingdom Hearts 4 and the mobile title Kingdom Hearts Missing-Link.
Kingdom Hearts 4 will be the start of what is titled "The Lost Master Arc." As seen in the trailer, it will at least be partially set in Quadratum, a location based on the Shibuya ward of Tokyo (fitting given tonight's event was held there at the Shibuya Hikarie building). The girl featured is Strelitzia from the Kingdom Hearts Union χ mobile game.
KH4 looks to be taking on a more realistic art style compared to past entries in the series. Kingdom Hearts 3 used Unreal Engine 4, so there is speculation Kingdom Hearts 4 will use the new Unreal Engine 5.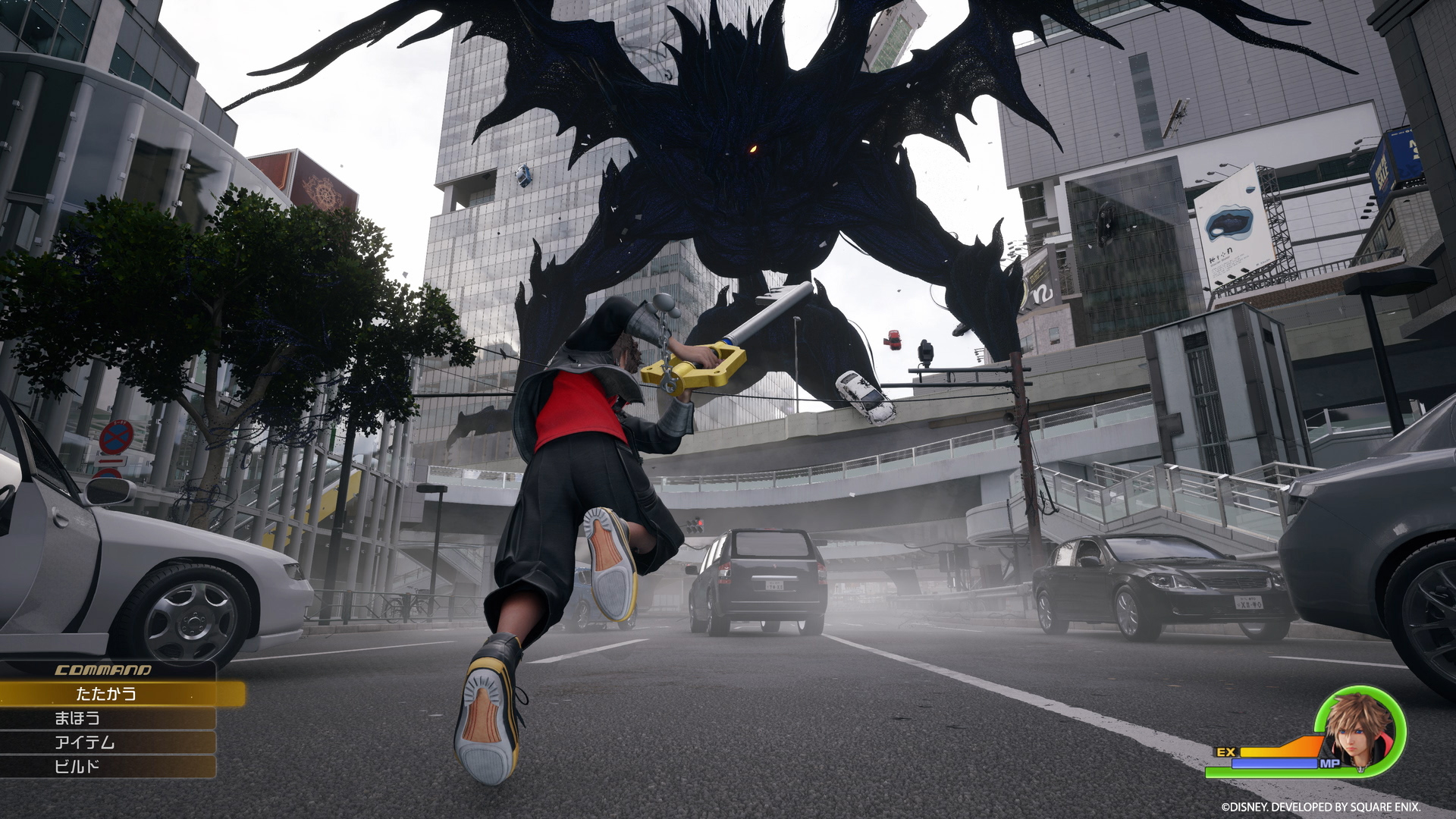 No platforms were specified for Kingdom Hearts 4, though based on the visual quality, current generation consoles like the PS5 are possibility. Also, no release date or window were provided, only that the game is in current development.
A new mobile game for iOS and Android titles Kingdom Hearts Missing-Link was unveiled, as well. Missing-Link features 3D visuals and gameplay more similar to the mainline console entries than the Kingdom Hearts mobile games of the past. A closed beta test will run in 2022 in specific regions.