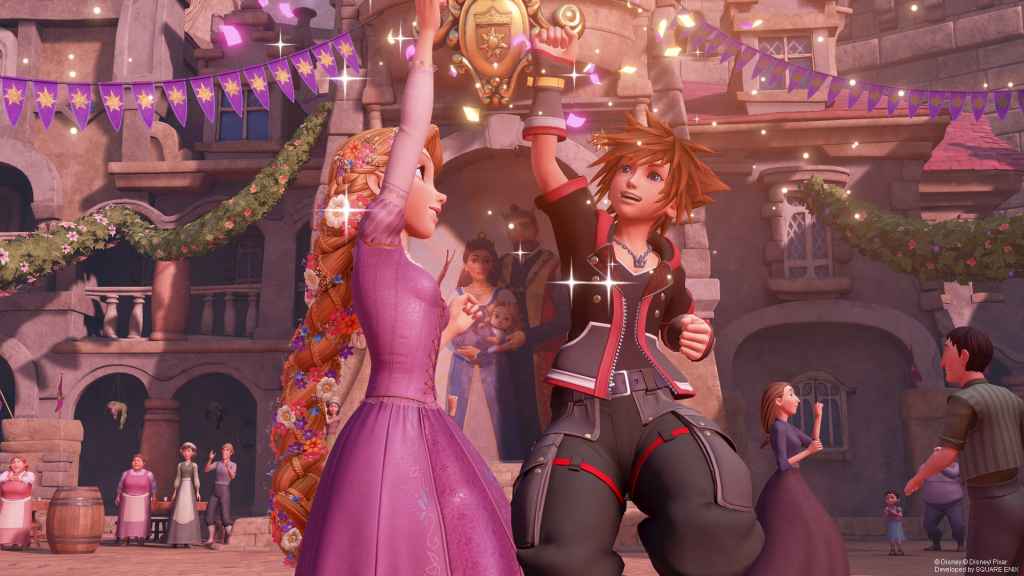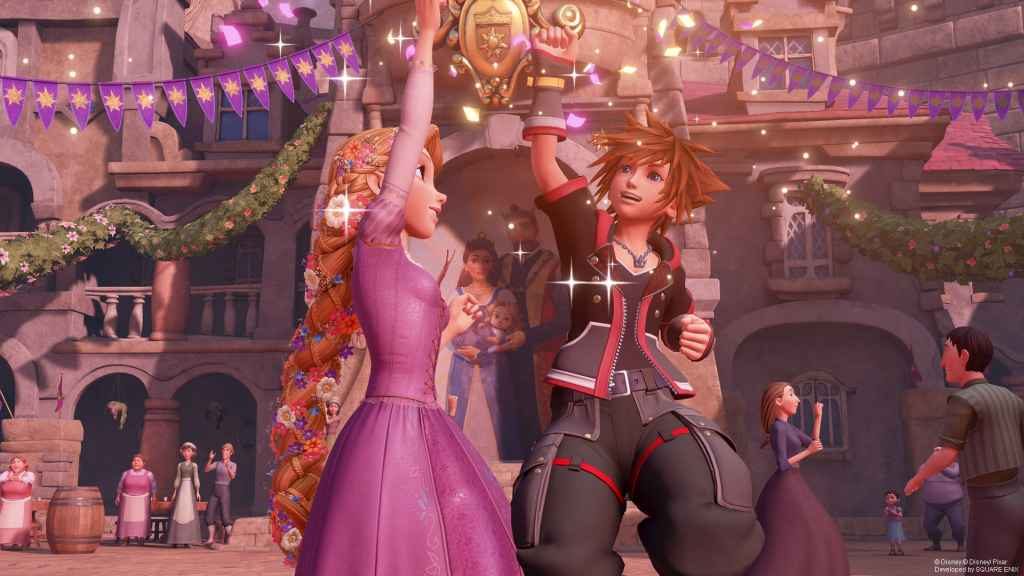 TheOP has announced that it will be releasing a Kingdom Hearts board game in 2019.
Talisman: Kingdom Hearts Edition, as the game is known, is based upon classic tabletop RPG Talisman: The Magical Quest Game which was first released by Warhammer creator Games Workshop over three decades ago.
Kingdom Hearts Board Game – Everything We Know So Far
The premise of Talisman: Kingdom Hearts Edition, which supports between two and six players, is much like the video game series on which it's based: Sora, Kairi, Riku, King Mickey and other fan-favourite characters must embark on an epic adventure in order to gain sufficient strength to "seal the Door to Darkness" and keep the nefarious heartless from "consuming the communal worlds".
There will be three distinctive regions to explore in total, along with recognisable locations from the beloved series – including Traverse Town and Neverland – as well as plenty of references to the original games. Munny, Gummi Paths etc.
Additionally, everything from the custom six-sided dice to the tokens and cards players use to navigate their surroundings are said to capture the exploratory spirit of the original Talisman board game, whilst simultaneously providing the same kind of light-hearted Disney nostalgia Kingdom Hearts is known for.
All of which helps to create a brand-new experience that, in TheOP's own words, will "surprise" and "delight" fans in equal measure when the game releases later this year.
Though Not Without Its Flaws, Kingdom Hearts III Has Something for Everyone
Back in the more familiar land of video games and, unless you've been living under a rock for the past few months, you'll know Kingdom Hearts III released at the end of January.
While it's certainly not without its flaws (both narratively and mechanically), as Tim Nunes said in PlayStation Universe's Kingdom Hearts III review, the latest chapter in the inimitable series has something for both newbies and die-hard fans alike.
Kingdom Hearts 3 has everything a title could want: iconic characters, enthralling and accessible gameplay, and a story that just won't quit.

Depending on your knowledge level, loose ends are almost guaranteed. [But] the ride itself is more than worth the price of admission.
Let us know what you think about Talisman: Kingdom Hearts Edition and Kingdom Hearts III down in the comments.
Source: TheOP