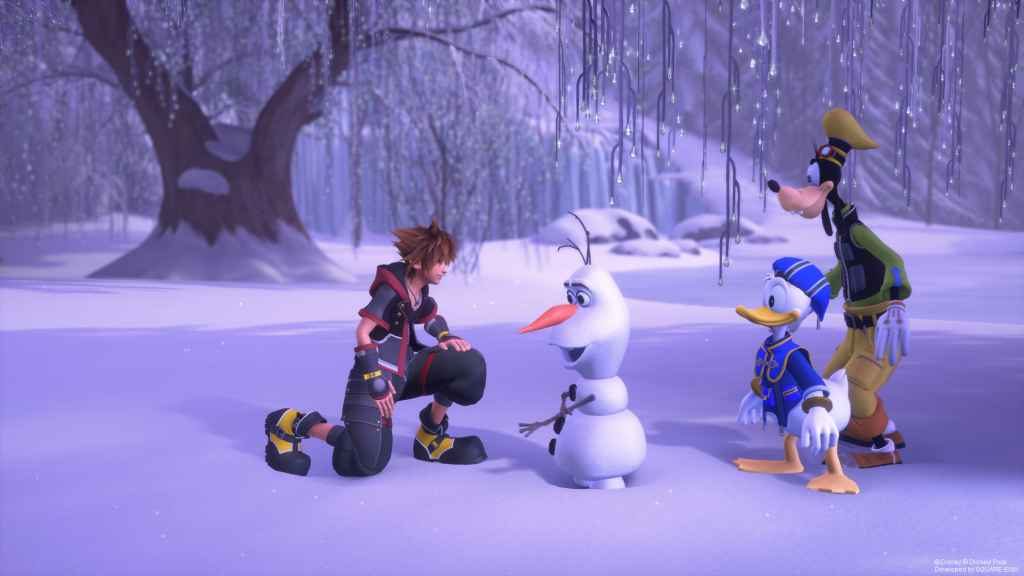 The Kingdom Hearts III epilogue is available to download right now from the PlayStation Store. Coinciding with the game's Western release – which is today, if you can believe it.
It might seem somewhat odd for developer Square Enix to release the epilogue separately from the main game. At least, to those who haven't been following Kingdom Hearts III closely over the last couple of months.
However, as director Tetsuya Nomura revealed when copies of the game were illicitly obtained and disseminated back in December, this was done in order to minimise the chances of major story spoilers leaking before the game's official release.
The game's epilogue and secret movie, which are the biggest spoilers in this game, are planned to be released at a later date just in case, so they will not be shown before the game's release.

We want everyone to be able to equally experience the full game after its release.
Kingdom Hearts III Epilogue Download – File Size
According to GearNuke, the update containing the epilogue weighs in at roughly 1.5GB on the PS4, and just under 2GB on the Xbox One. Which would seem relatively sizeable for a cut-scene, if not for the convoluted nature of the Kingdom Hearts trilogy's central narrative.
Perhaps it'll clear up some of the more confusing aspects of the plot?
Either way, we'll have to complete the game to find out; but that could take a while. We've been waiting the best part of a decade and a half for the opportunity to continue our adventures with Sora, so we fully intend to take our time and savour every moment.
As regards our Kingdom Hearts III review, we hope to have it up and running as soon as possible. In the meantime, why not share some of your fondest memories of Sora, Goofy, and Donald with us down in the comments?