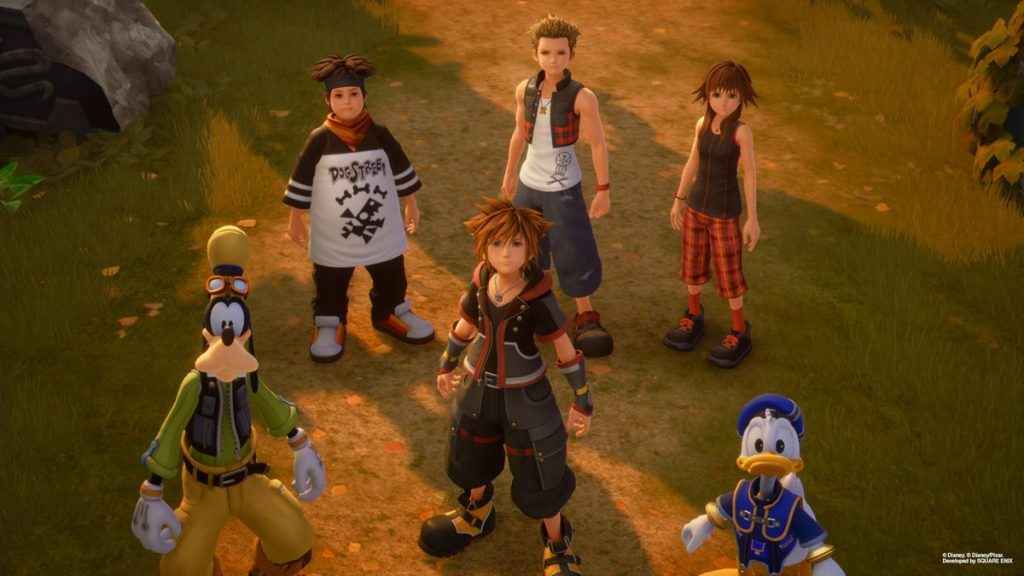 Square Enix has released a bunch of new Kingdom Hearts III screenshots over on Twitter in the last 24 hours.
Giving fans another tantalising glimpse at two of the series' most recognisable worlds and their inhabitants, as they appear in Kingdom Hearts III: Twilight Town and Olympus.
Kingdom Hearts III Screenshots – Twilight Town
The first batch, published in the early hours of this morning, focuses on Twilight Town. The peaceful yet slightly uncanny community that played host to the first few hours of Kingdom Hearts II.
In these new images, we see Sora coming face-to-face with Hayner, Pence, and Olette. Soliciting their aid in his mission to free Roxas and the assorted worlds of Disney and Final Fantasy from the nefarious machinations of Organization XIII and the Heartless.
At least, that's how we interpreted Square Enix's Tweet, anyway.
Accompanying these rather intriguing screenshots were a handful of character portraits featuring updated character models of the aforementioned trio of adolescents.
Kingdom Hearts III Screenshots – Olympus
The Olympus Coliseum screenshots followed much the same paradigm.
Initially, we were treated to a few images taken from the game itself. Including one that looked like the prelude to another confrontation with Maleficent and her ever faithful lackey, Pete; another showcasing the imposing team of a lava monster and ice dragon; and a third depicting, presumably, Zeus.
After which were posted a number of character portraits, showcasing the likes of Hades, Megara, and Pegasus.
You can view the full complement of crisp new images on the Kingdom Hearts Twitter account.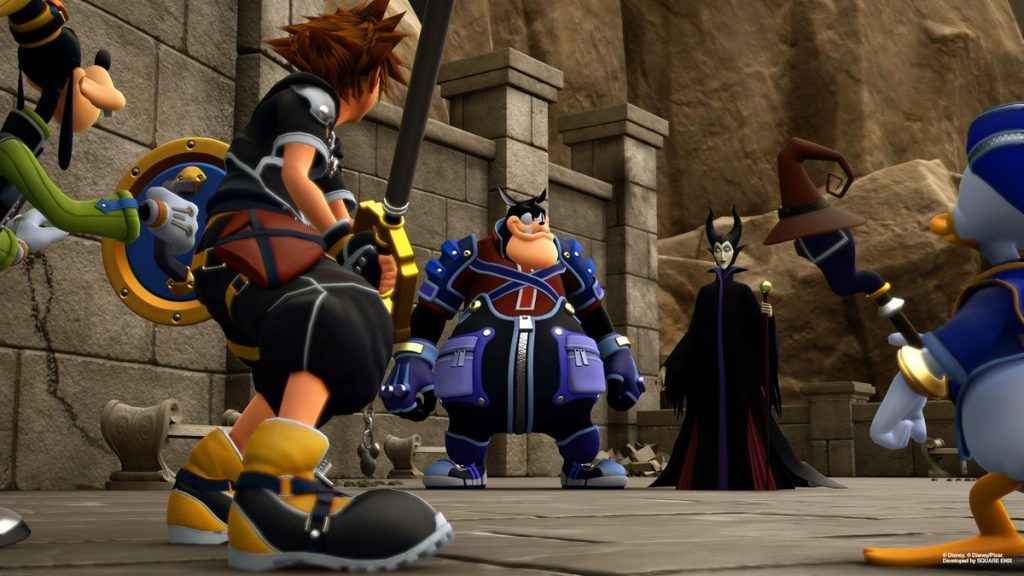 A Strange Collaboration
In other recent news, Square Enix announced that dubstep artist Skrillex and Utada Hikaru will be joining forces to create the Kingdom Hearts III opening theme. While a rumour that surfaced over the summer suggests the game could take anywhere from 50-80 hours to complete. Crikey.
Thankfully, PSU's Ernest Lin was impressed by what he saw at last month's Tokyo Game Show… in the main. So, that shouldn't be an issue.
In fact, we're so looking forward to Kingdom Hearts III, we've compiled a list of all the Disney Worlds confirmed so far. We'd recommend taking a look if you're struggling to keep up with all the leaks and rumours that've emerged over the past few years.