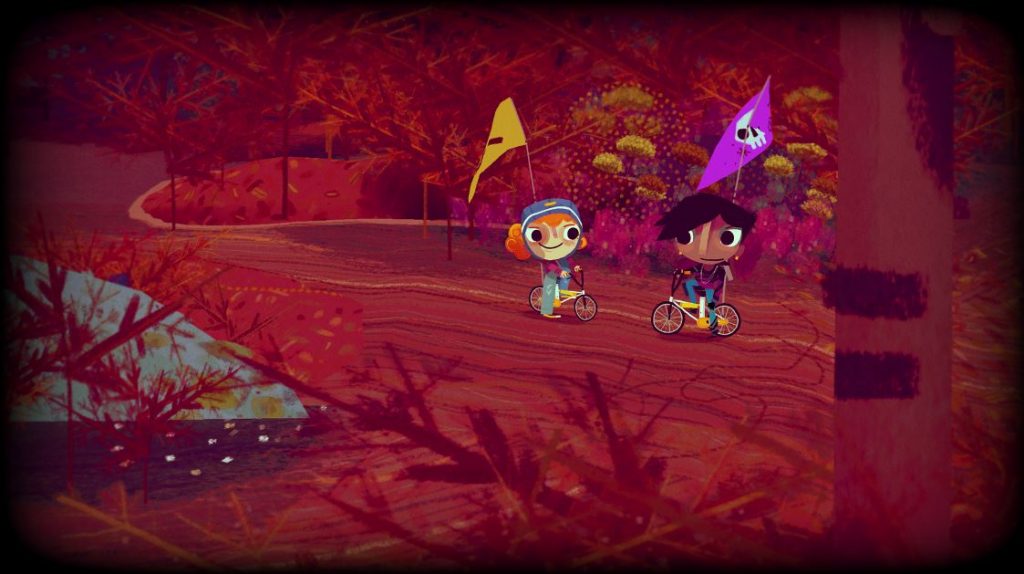 An official release date for Knights and Bikes has been confirmed by developer Foam Sword and publisher Double Fine Presents. The Knights and Bikes PS4 Release Date has been confirmed as August 27, 2019. That is just two weeks away!
Double Fine confirmed the news on Twitter earlier today. Foam Sword was created by former Media Molecule developer, and Creative Lead on Tearaway, Rex Crowle. Knights and Bikes is a single-player or co-op puzzle game that is hand-painted. Set on a British Island in the 1980s, it is a coming-of-age story starring Nessa and Demelza.
They will explore the coasts of Penfurzy on their bikes and look for lost treasure in a 'Goonies-inspired tale of excitement, danger, fun, and friendship. On top of that premise, you will be able to upgrade your bike, work with each other to solve puzzles, and even tend to your pet goose!
A full description of the game delves into the title a bit more:
The two new friends, along with their pet-goose and the pickled-head of an undead knight, form the Penfurzy Rebel Bicycle Club, and are ready for anything this adventure throws at them. They pedal into danger to face threats head-on with frisbees, water-balloons, video game controllers and the powerful beats of an amplified boom-box.

Along the way they'll stuff their pockets with trinkets and barter for bike upgrades, spurring them onwards down the island's country lanes, windswept beaches, deep forests, modern attractions and ancient ruins.

Together their friendship will create an adventure as big as their imaginations.
You can check out the original announcement trailer for the game below:
It's nice to see Rex back, releasing a brand new title as Tearaway was one of the most unique titles to be released on the PS Vita, and later the PS4.
Knights and Bikes releases for PS4 on August 27, 2019.