Update 29/11/2018 @ 10:49 – The Knights of Pen and Paper 2 PS4 port now has a concrete release date: the 11th December 2018.
Costing $12.99 in the US and £11.99 in the UK (assuming it adheres to the same price structure as the first game), the Deluxiest Edition, as it's known, comes packaged with the following bonus content and expansions:
Fist of +1 Fury
Here be Dragons
Back to the Source
Epic Mount
And Exclusive Grinding Farm Location
To celebrate the announcement, Seaven Studio released a brand-new trailer on its YouTube channel, which you can view below.
Additionally, those who don't already own the PS4 port of the original game can buy the Knights of Pen and paper Bundle for $22.49. Which, as Seaven Studio points out, is 20% cheaper than buying both games separately.
Original Article 19/07/2018 @ 14:48 – Having adapted the original 2012 mobile RPG to the current generation of consoles earlier this year, Seaven Studio has announced it is collaborating with developer Behold Studios once again on a Knights of Pen and Paper 2 PS4 port.
No concrete release date has been provided at the time of writing, however, Seaven Studio has said the team is working hard to get it completed and out the door before Christmas.
Knights of Pen and Paper 2 PS4 Includes All Previously Released Content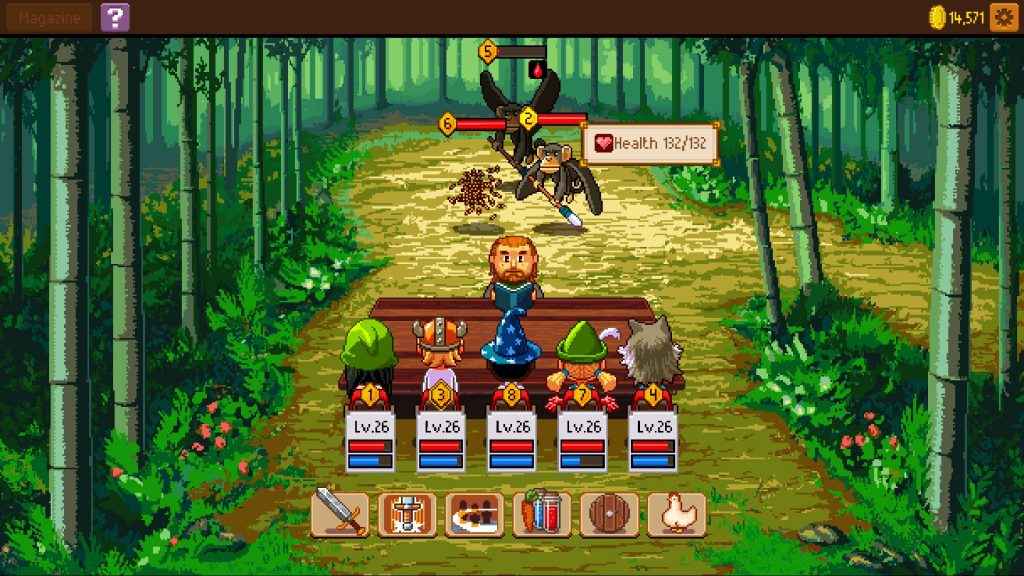 Like the first game before it, the version of Knights of Pen and Paper 2 that will be coming to PS4 is the Deluxe Edition. That (presumably) means all the additional content listed on the game's Steam page will be included in the package: the Fist of +1 Fury and Here Be Dragons expansions, as well as the Epic Mount, Art Book, Exclusive Grinding farm location, and a 14-song Soundtrack.
Limited edition physical copies of both Knights of Pen and Paper's 1 and 2 are due for release on the Nintendo Switch at some point in the near future, though unfortunately, it doesn't look like there'll be a similar version coming to the PS4.
A turn-based, retro style, pixel-art adventure full of danger, intrigue, death, and saving throws! Knights of Pen and Paper 2 PS4 asks players to prepare themselves to enter a – world of chivalry, class warfare and off-beat pop references. Sounds wonderful: we love a bit of pixel art and turn-based combat here at PSU.