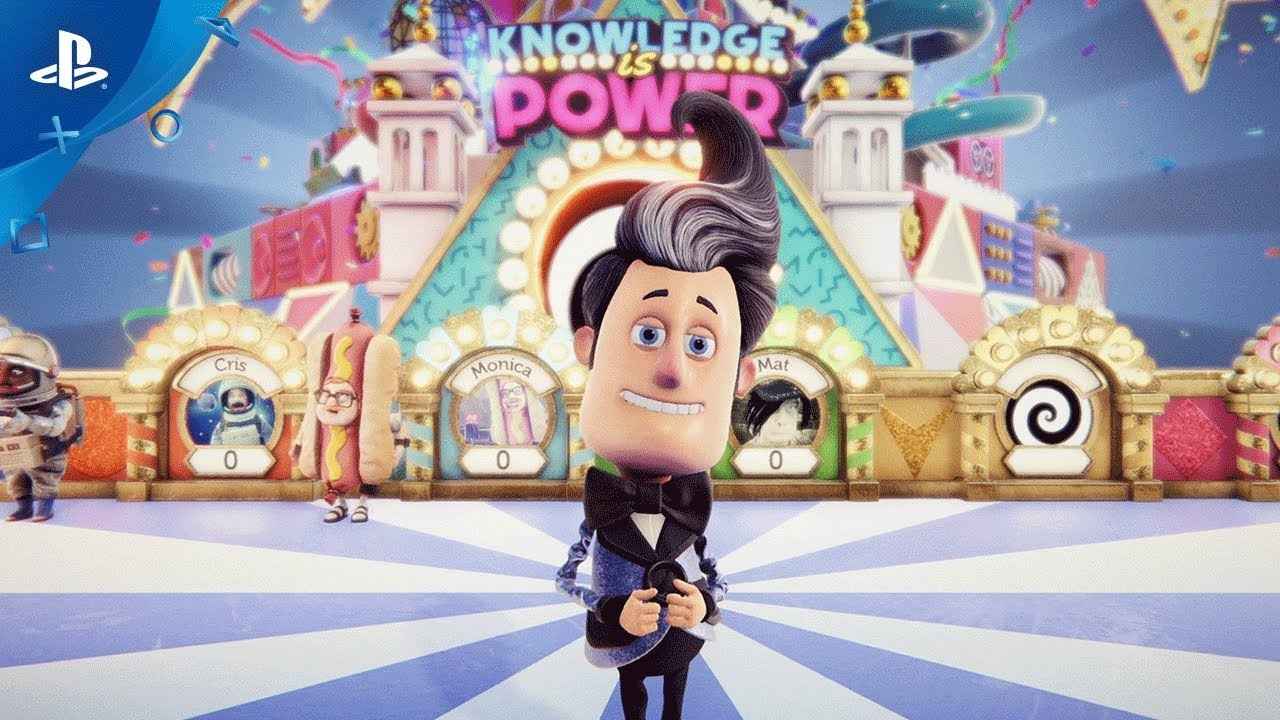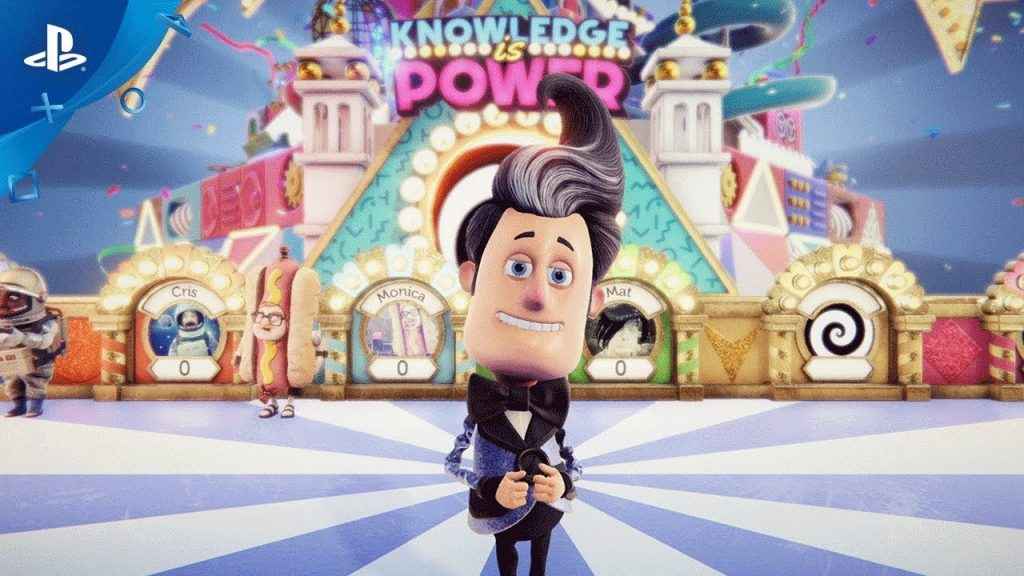 Though it's tempting to spend a chunk of Christmas day on your own playing video games, there's a great PS4 party game called Knowledge is Power that can get all your friends and family involved.
Presented by an enigmatic game show host, Knowledge is Power is a quiz game that takes advantage of PlayLink - the name Sony's given to a range of multiplayer social games that can be played from a mobile or tablet.
Knowledge is Power – The PS4 Party Game For Six Players
What's great about it is that six people can play, and you don't even need a DualShock 4 controller. Knowledge is Power runs from your PS4 console, but interaction can take place via any smart device, providing you've downloaded the app.
Simply, download the app, connect it to your PS4, and choose from one of eight colourful characters. You take a selfie, get your face transformed into an astronaut, a hot dog, or other crazy characters, and then you're ready for some fun family action.
Knowledge is Power bills itself as "the quiz game of trivia, tricks and tactics," but there's lots of other fun to be had while testing your mettle, such as laughing hysterically at Aunt Flo's incredible lack of basic knowledge.
To save arguments, you all vote on a topic and then it's time to test your skills and reflexes. You can hamper your opponent with power plays, involving things like chucking virtual gloop at your opponent's screen to put them off, or freezing their screen in a block of ice. These are mini-games too, so you'll find yourself interacting with your phone to smear off the gloop or smash through the ice, which adds a bit more fun to the traditional quiz format.
Tons of quiz questions and entertainment
Like any good game show, Knowledge is Power is about earning points and beating your opponents. With each question having a range of multiple choice answers even thick-as-two-planks Uncle Bill can join in and get one or two right.
In Knowledge is Power, there are a ton of categories and questions, and some fun word play rounds which switches up nicely. Consequently, it's a game you can whack out again any time you've got some friends or family around.
With colorful and quirky presentation, the ability to play with up to six players, and tons of entertaining questions, Knowledge is Power is the perfect PS4 party game to get everyone in the mood for a bit of fun this Christmas.
Looking for more Playlink games? Check out That's You!