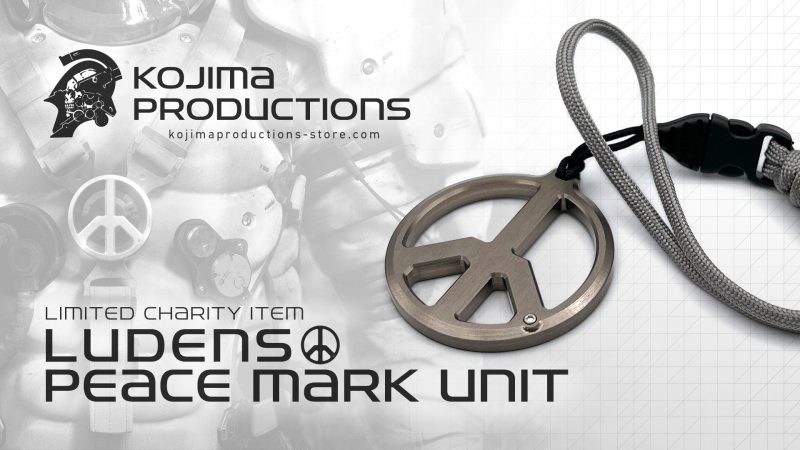 Kojima Productions is currently raising money to support Ukrainian refugees from the war, by selling anti-war merch in the form of a Ludends Peace Mark Unit, a key chain of the peace symbol, with the words "No War" etched into the back.
You can purchase the product here, on the studio's official website. The site states that "All proceeds from the sale of this product will be donated directly to those who have evacuated from Ukraine to Japan."
The studio announced the news of the product through its Twitter account, here:
"This is an original charm made of duralumin featuring the peace mark-shaped buckle of "LUDENS", the symbolic character of Kojima Productions." the description reads on the items sale page.
"It comes with a strap hole and a strap so you can attach it to your car or house keys, bags, pouches, etc."
It'll ship in August of this year, and you can pre-order it now for $40 USD.
Source – [Twitter]