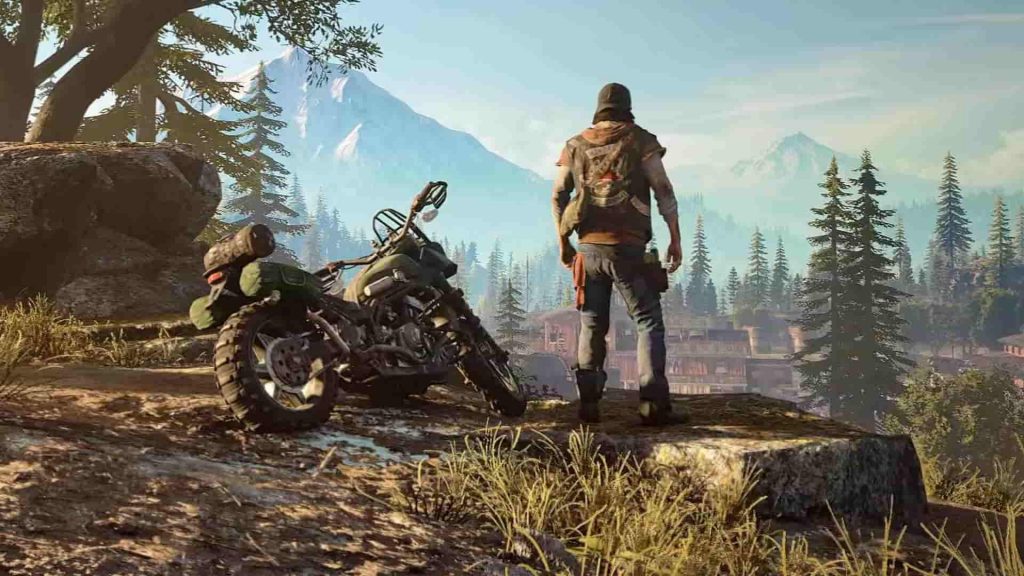 With the release of Days Gone rapidly coming upon us, it should be of little surprise that floodgates have opened in relation to the media coverage for Sony's next PS4 exclusive.
Oh, and in case you missed it, Sony have also released preorder details for the Days Gone collector's and special editions – you can get the full details here.
New Days Gone gameplay showcases Oregeon's High Desert
The backdrop to the Freaker (zombie) horde slaughtering action that unfolds in Days Gone, Oregon's High Desert is a winding vista of rivers, forest clearings and quarries.
Marked by ancient volcanic activity and defined by a heritage of mining and logging operations, the Farewell Wilderness as it is known became a refuge for human survivors when the pandemic kicked in – not realizing of course that this wild space was actually far less safe than the civilised sprawls that they left behind.
Related – Days Gone Story Details – Narrative is at the Heart of the Experience
Worse still is the fact that because a great number of mass graves have been dug in the Farewell Wilderness, it has attracted the Freakers by the thousands to this rural expanse who are all looking to satiate their insatiable hunger for human flesh.
And this is before we even talk about the bands of marauding survivors, looking to eek out a rudimentary existence by salvaging whatever they can from the environment, while crazed cultists look to victimise those who refuse to join their murderous ranks.
The first in a trio of gameplay videos that focus upon the world of Days Gone, take a look at the video below to see how developer Sony Bend Studios has tempered natural beauty with unnatural horror:
Developed and published by Sony Interactive Studios, Days Gone is set to release exclusively on PS4 on April 26, 2019.