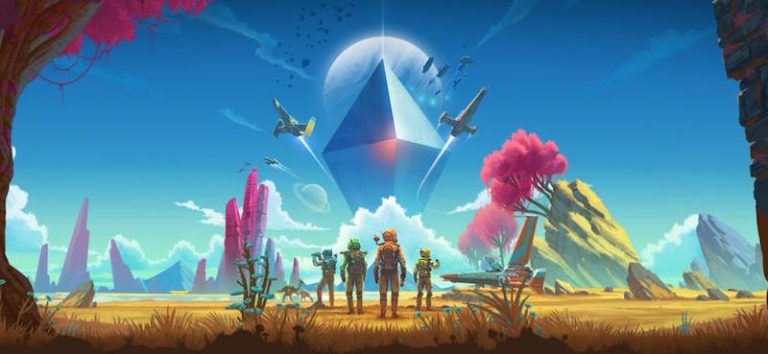 Speaking during an interview with Eurogamer, Hello Games' Sean Murray has revealed details on the upcoming No Man's Sky update, which will be dropping later this week for PS4 & PS5.
Unlike previous No Man's Sky updates, which were focussed heavily on new content, this latest patch for the space exploration title will be a little different. Players can expect what Murray refers to as "the more design-heavy elements" to undergo extensive changes, such as balance, difficulty, and structure.
Hello Games will be implementing "lots of streamlining in terms of the tutorial, when you unlock certain things, what's available to you," designed to bake the past six years of updates "into a more cohesive whole." Elsewhere, the inventory system has been streamlined, allowing the studio to "massively increase what is effectively the level cap," which equals larger inventories and levelling up ships and weapons beyond what was previously possible.
Related Content – Sony PS5 Complete Guide – Everything Explained On PlayStation 5 For New Users
No Man's Sky will also include Relaxed Mode with its new update, which Murray describes as a "very fun version of No Man's Sky where the focus is on exploration, less on just surviving and grinding, [where it's easier] to see the six years of content that's there."
Hello Games will launch the new No Man's Sky update on October 7, 2022, which also marks the game's debut on Nintendo Switch.
[Source – Eurogamer]