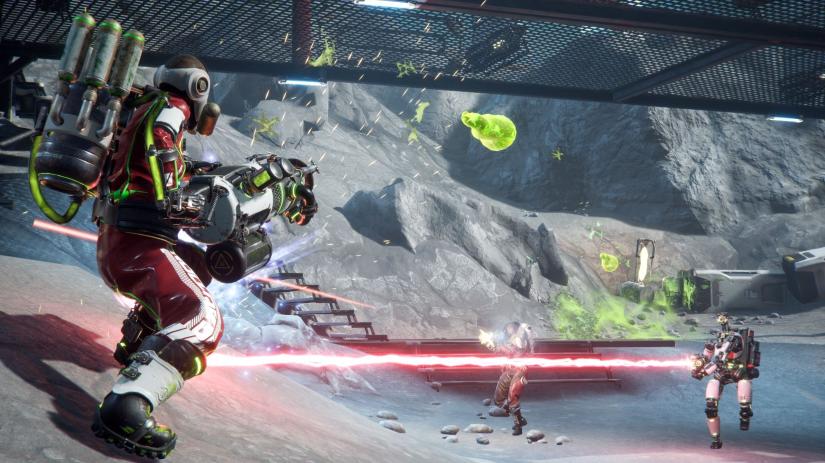 Lemnis Gate is launching in Summer 2021 and will also be heading to PS5 and Xbox Series X/S in addition to the previously announced PS4 and PC versions of the game, Frontier Foundry.
Currently in development at Ratloop Games Canada, Lemnis Gate takes the form of a pulse-pounding 4D first-person shooter and combines it with the brain-aching intricacies of chess. Players must defeat opponents throughout five, 25-second rounds, but there's a twist; they're the same 25 seconds repeated.
You'll take turns executing various actions, such as attacking enemies, capturing targets or stealing objectives. Once every turn has been completed, the next round begins. The time loop mechanic allows players to progressively build strategies both online and locally across 1v1 and 2v2 matches.
This subversive and skilful 4D FPS rewards non-linear logic and abstract thinking, challenging players to both plan ahead and change the past as they build up to victory.
Watch the new trailer below.
Lemnis Gate is due for release on PS5, PS4, PC, Xbox Series X/S and Xbox One in Summer 2021.
Related Content – Sony PS5 Complete Guide – A Total Resource On PlayStation 5