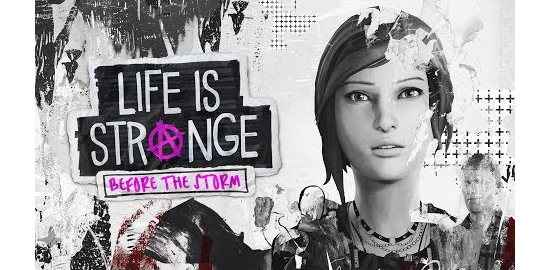 Square Enix announced today that Ashly Burch will reprise her role as Chloe Price in an upcoming Life is Strange Before the Storm bonus episode.
In addition, Hannah Telle, who voiced Max Caulfield in the original Life is Strange, will also be reprising her iconic role for the Farewell bonus chapter.
Life is Strange Before the Storm brings back Ashly Burch
Farewell will be released in early 2018 as part of the Life is Strange Before the Storm Deluxe Edition. The chapter is set some years prior to Before the Storm and focuses on Chloe and Max's friendship before the latter leaves Arcadia Bay.
Burch voiced Chloe during Life is Strange but was replaced in Before the Storm by Rhianna DeVries. However, Burch has been involved with developer Deck Nine's writing team for the prequel series.
"The team here were thrilled to hear the news that both Hannah Telle and Ashly Burch were able to come back together again to voice Max and Chloe", said Jeff Litchford, Vice President, Deck Nine Games.
"We were really happy with Rhianna DeVrie's performance as Chloe in Before the Storm and the fan reaction to her has been great, she'll continue to work closely with us as part of a really close team we have created."
Farewell will see you in a younger Max Caulfield's shoes, and is likely your last chance of seeing the duo together. Check out a new video of the pair in action here.
Life is Strange Before the Storm launched on PS4, PC, and Xbox One in August as a three-part series. The third and final chapter has yet to attract a release date, but is expected to launch soon.
The series focuses on a 16-year-old Chloe Price as she befriends the enigmatic Rachel Amber, a fellow high-school student. Read our review of Episode One and Episode Two for a catch-up.