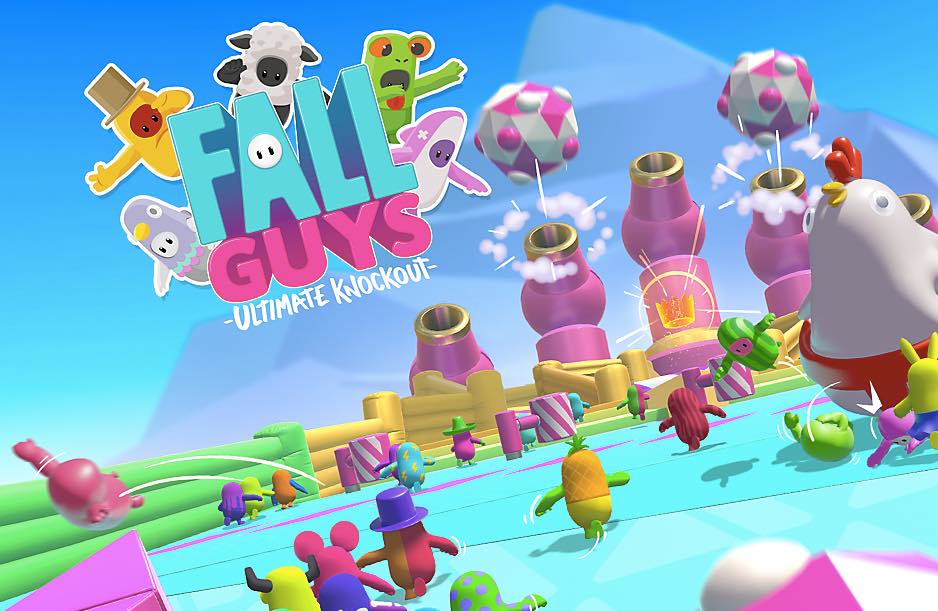 Though the next-generation of consoles isn't very far away with PS5 lurking over the horizon, there are still plenty of great PS4 games to be excited about, so whenever we can we'll be doing a feature on a game that we're looking forward to here at PSU. Chiefly, these games will tend to be upcoming titles that haven't been given a lot of press, and as such, we quickly go about breaking down what the game is about and what we're looking forward to about it. This time, we'll be taking a look at Fall Guys: Ultimate Knockout from British developer Mediatonic and publisher Devolver Digital.
Fall Guys: Ultimate Knockout – What Is It About?
Imagine some absolute lunatic took a game show like Takeshi's Castle, blended it with superb party brawler Gang Beasts, threw in a bunch of crazy activities and made the whole thing online for up to 60 players where the person standing is the one that wins. Yep, that's Fall Guys: Ultimate Knockout.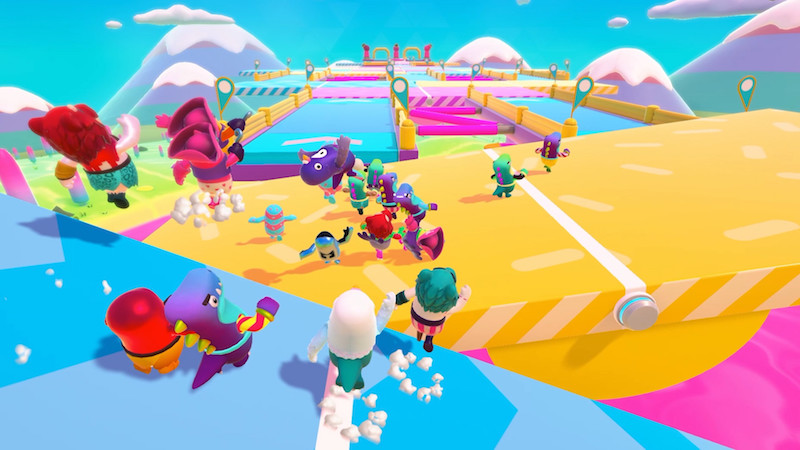 With a mixture of competitive and co-operative game modes and the sort of silliness that looks like it'll cause great, rampant laughing heaves for days, Fall Guys: Ultimate Knockout is easily one of our most anticipated games of the year.
Fall Guys: Ultimate Knockout – What Do We Like About It?
Well, where to start? Straight off the bat, the colorful, bouncy and comically insane aesthetic of Fall Guys: Ultimate Knockout does a grand job of underscoring its whimsical fun-stuffed presentation.
Elsewhere, the nutty, over the top use of physics means that Fall Guys: Ultimate Knockout deftly honors its Takeshi Castle influences too, as big, bouncy assault courses present all manner of ramps, rotating hammers, fired cannonballs and much more to deal with.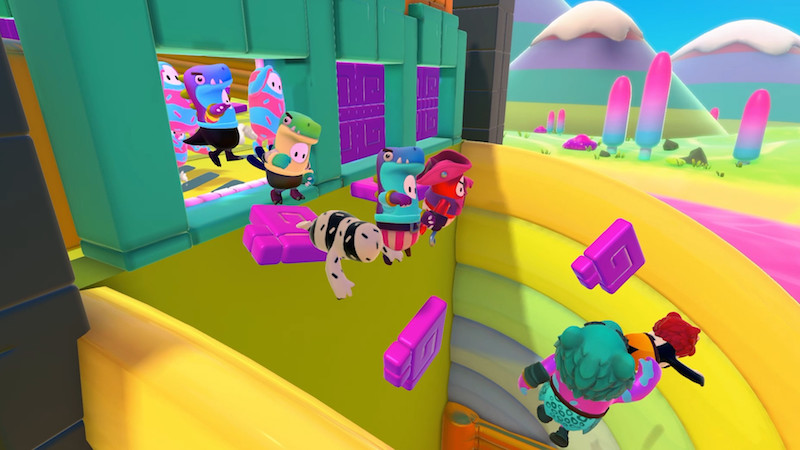 Though Fall Guys default game mode has up to 60 players that are tasked with charging alongside, past and through one another to get the end of an assault course first, it's really in the emergent pandemonium and mayhem which springs from such conflict that Fall Guys looks set to remain a mainstay for online multiplayer shenanigans.
Basically, if you're in the market for some hugely funny and over-the-top online multiplayer goodness, it's difficult to see a better fit for that this year than Fall Guys: Ultimate Knockout.
When Does Fall Guys: Ultimate Knockout Release On PS4?
As of right now, the Fall Guys: Ultimate Knockout PS4 release date is set for sometime during 2020. As soon as we hear more, we'll be sure to let you know!