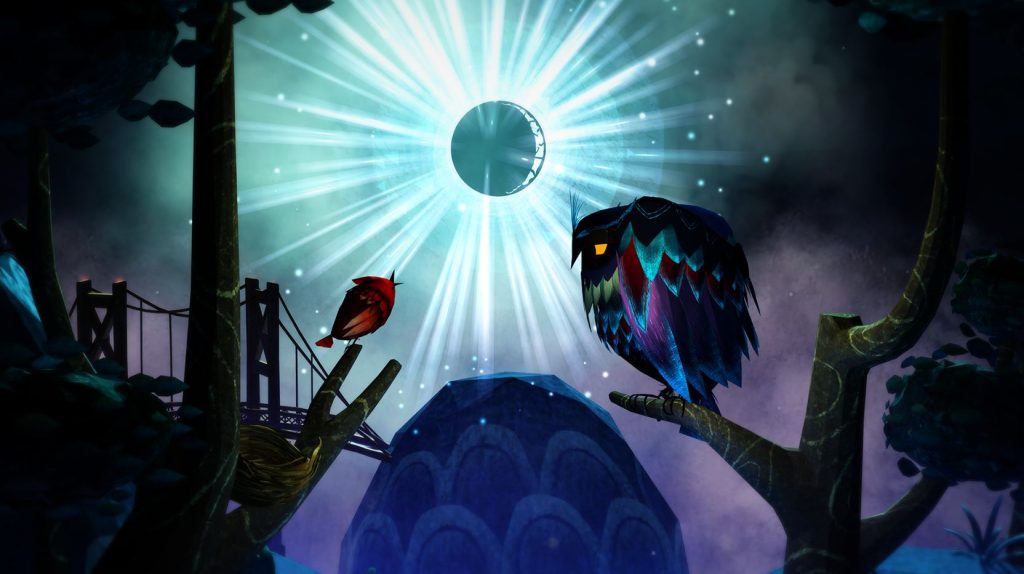 Luna, an intriguing indie-puzzler from former Journey devs is coming to PS4 and PS VR on June 18. Funomena, the developers behind Luna, was founded by Robin Hunicke and Martin Middleton after they created the award-winning and memorable Journey for the PlayStation 3.
Luna is the first title from the team that is making its way to PlayStation. The PlayStation Blog gave us a nice insight into the development behind the game, showing how personal the title is to the team behind it. Offering a visually unique art style, the game aims to help you zone out and remove yourself from the chaos of the modern world.
Creatively, Luna is also an incredibly personal title, with elements of each teammate woven deeply into its environments and storyline. I began designing it while working through some big changes in my life. During that time, I felt like there was a constant "scribble" in my belly — a knot of energy that was nervous, anxious, excited and afraid all at once. Over time, I began to realize that there were elements from my past that contributed to this feeling, and as I learned more about trauma and recovery, I began wondering: could making a game help me let my "scribble" go?

As the team grew, we spent a lot of time talking about how being creative is one of the best ways to communicate how past experiences have shaped us. We took this notion of making art to heal into the mechanics, building a tactile audio-visual experience that defied traditional game labels. A meditative, sculptural fairytale about letting go of mistakes and learning to heal others by working to heal yourself.
Luna releases for PlayStation 4 and PlayStation VR on June 18, 2019.
What do you think of Luna? Will you be picking it up when it releases?