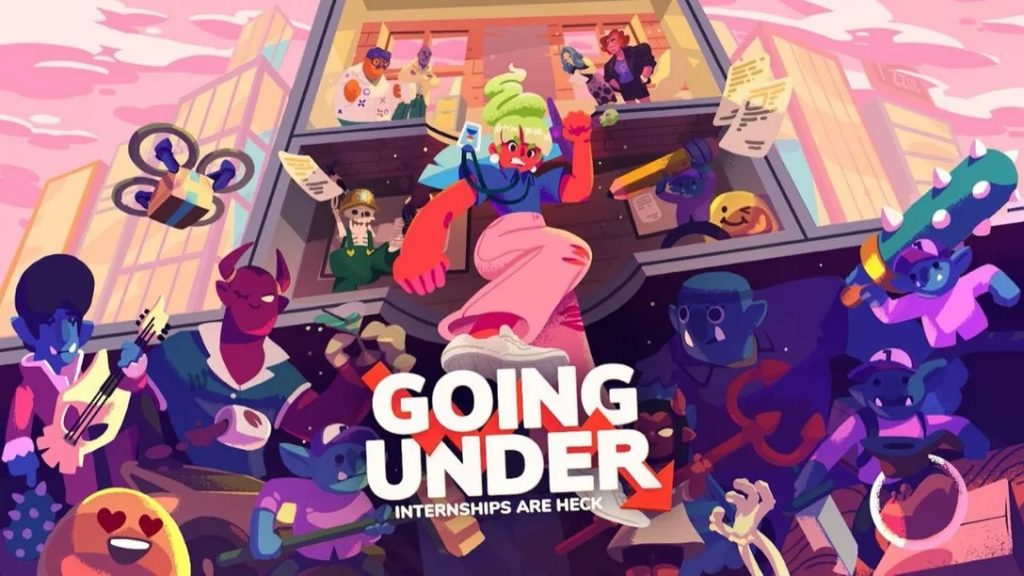 Today, PlayStation has sprung a few surprize game announcements on us, including Going Under, a new roguelike.
As you can see from the trailer included below, Going Under looks insane. We have watched the trailer several times and are still a bit unsure of what is cracking off. Its art style and general game direction certainly look unique and will more than likely bring something new to the PlayStation 4 in its last months before the PlayStation 5 goes on sale.
Speaking on the official PlayStation Blog, the co-founder of Aggro Crab Games, Caelan Pollock had the following to say about the upcoming far-future roguelike;
Going Under is a roguelite-inspired dungeon crawler about exploring the cursed ruins of failed tech startups. You'll wield office junk as weapons as you battle your way through the forsaken office complexes. Stab a demon with a thumbtack one moment, run over a goblin with a smart car the next — your options in combat are constantly changing.
Related Content – Best PS4 Indie Games to Play
Caelan also goes on to explain some of the story surrounding this bright and colourful title;
The story follows Jackie, a fresh-faced college graduate, as she begins her unpaid internship in the not-so-distant future city of Neo Cascadia. While she originally applied for a marketing job, it quickly becomes her duty to fight off monsters in the basement before they can disrupt workplace productivity on the surface. Her co-workers might not respect her yet… but in time, they might become her valuable allies as she hacks and slashes for the sake of her employer.
At PSU we are always on the lookout for new and interesting titles and Going Under certainly looks to fit into this bill.
Going Under releases for PS4 later this year.