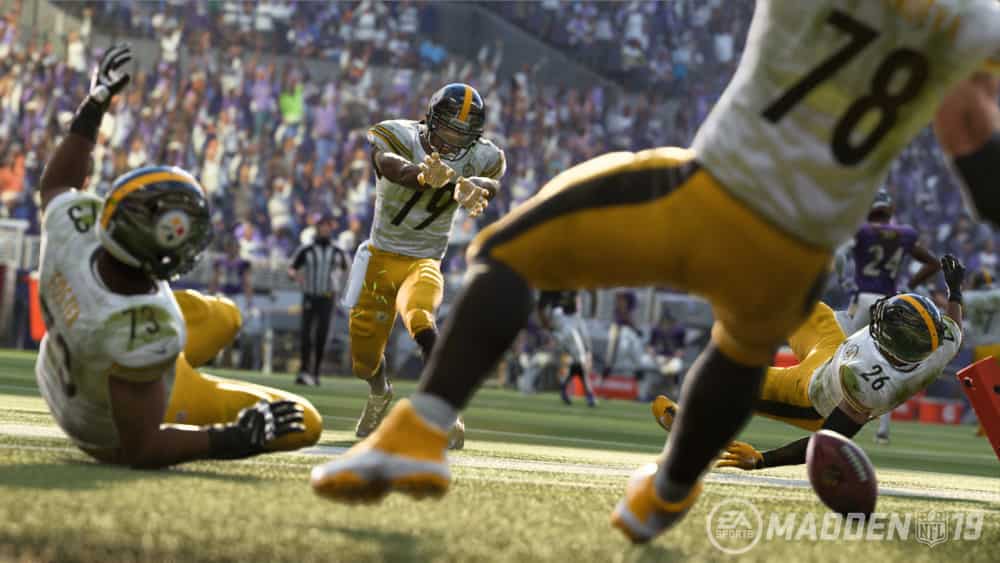 Madden 19 PS3 – is it coming out? After enjoying a successful release on PS4, Xbox One and PC, PS3 gamers have been wondering whether or not Madden NFL 19 would ever made it to PlayStation 3?
Well, we have the answer for you right here.
Madden 19 PS3
After Madden 19 released on PS4 back in August 2018, it seemed that if we were going to see Madden 19 PS3, it would have happened in or around that date.
Sadly, that did not happen. The reason why Madden 19 PS3 didn't happen is because EA no longer support the PS3 as a platform when it comes to its on-going Madden NFL franchise.
The lack of PS3 support is down to many factors. Chief among them is the fact that the PS3 cannot properly handle the new Frostbite 3 engine that sits at the heart of the game.
Another reason is that as the PS5 and Xbox Scarlett consoles start ramping up development, it makes total sense for EA to effectively jettison support for older consoles such as the PS3.
In our Madden 19 PS4 review we thought that while a decent take on the sport of football, "Uncomplimentary menus and peculiar gameplay simulations keep this year's Madden from being something profoundly special."
So if you thought that by not having Madden NFL 19 on PS3 is some sort of huge blow, don't worry – as it certainly seems like that Madden 19 is some ways away from the best that the franchise has been able to produce.
As it turns out, the last Madden game to be released on PS3 was Madden 17.
All the same, there are still plenty of great games that can be had on PS3 – but for the Madden franchise, it now seems certain that we won't see anymore Madden PS3 games in the offing.
Let us know in the comments below what you like about Madden games on PS3, and which ones are your favorite.