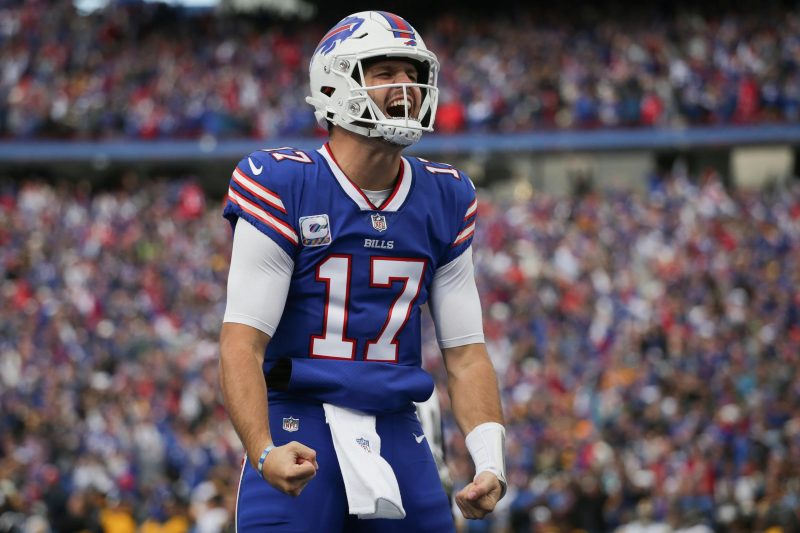 EA Sports will reveal the next title in the annualized Madden franchise in a new trailer tomorrow, which will also include the reveal for which American football player will grace the cover for Madden 24.
In a tweet teasing the trailer reveal for tomorrow, a short clip of Rob Gronkowski is featured, which could imply that it's Gronkowski's turn to take the coveted spot, though we'll have to wait until tomorrow's trailer to be sure.
The latest rumours instead point to Josh Allen gracing the cover, with this year's cover supposedly leaking.
Earlier this year it was reported that Madden 24 would be a "make or break" release for the franchise that's 35 years old with this coming release. While it remains to be a top-seller in the US each year, the technical issues which have plagued recent releases have put a strain on players trust.
Madden 23 launched with a slew of technical issues, even some which resulted in EA having to issue a half-price discount on the game while players were losing entire Connected Franchise saves.
It also wasn't that long ago where players found assets from the previous year's release in the current year, which isn't the worst thing when it comes to team logos, but is quite noticeable when its the advertisements strung around a stadium spotlighting last year's game.
An issue like that doesn't make the game unplayable, but it does dishearten fans who see that as a representation of the kind of attention and care EA Sports is putting into each new release.
Hopefully Madden 24 is able to be a proper return-to-form for the franchise, otherwise it could run the risk of alienating its core audience further.
You can check out the reveal trailer when it goes live, here.
Source – [EA]