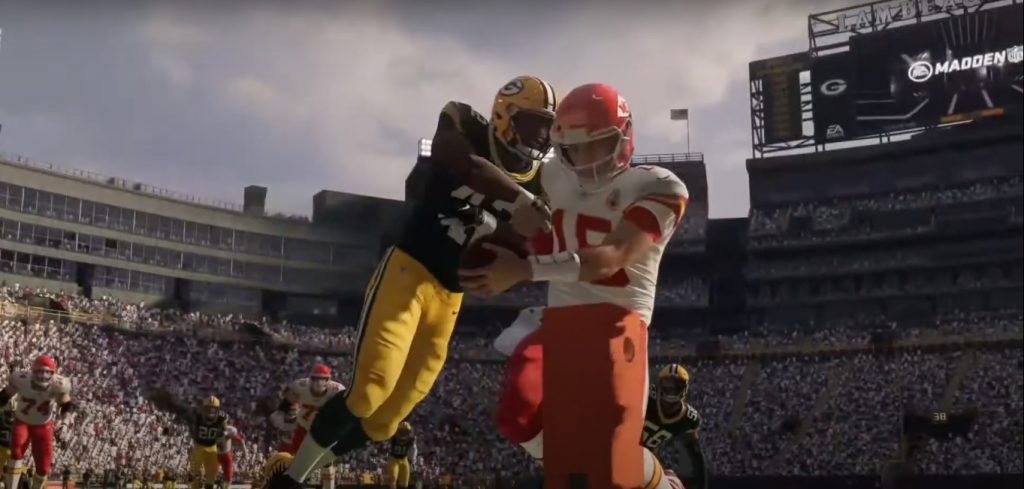 EA has showcased exclusive Madden NFL 21 gameplay on Xbox Series X for the first time. Kansas City Chiefs player Patrick Mahomes introduced us to Madden NFL 21 and a new trailer was shown. The initial part of the trailer briefly showed the history of Madden, then it moved onto new gameplay elements. More news is due soon including the expected confirmation that the game will arrive on PS5.
You can watch the Madden gameplay trailer below:
The gameplay trailer debuted at Microsoft's Inside Xbox 2020 event, alongside a number of other titles. The event was our first look at the next generation of games, with Sony set to continue it when they fully unveil the PS5. The Summer Games Fest from Geoff Keighley is currently ongoing and will continue all the way until August and feature a number of other next-gen announcements.
Madden 21 is due out later this year for PlayStation 4 with a PS5 announcement due shortly.