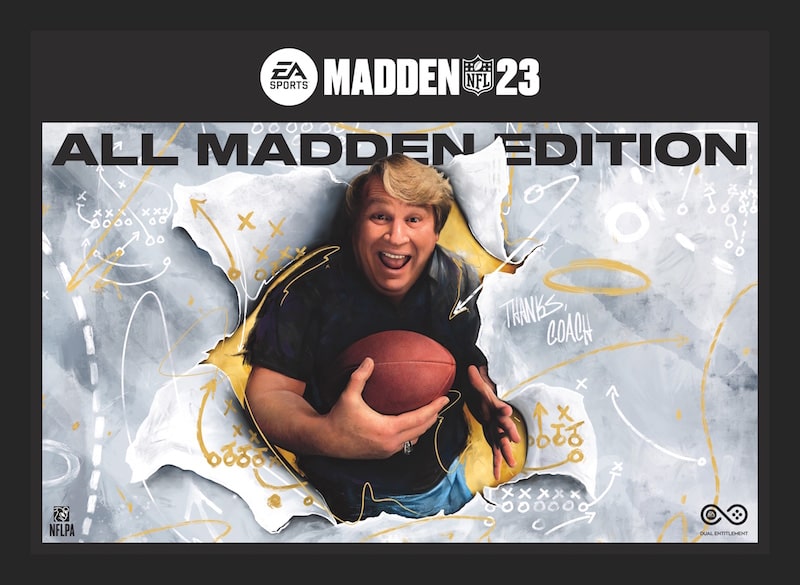 Electronic Arts today lifted the wraps off the Madden NFL 23 cover star, confirming the legendary John Madden — aka Coach Madden himself — will be gracing the game's box art.
This will be the first time Madden has graced the cover of a Madden NFL game in more than two decades, and appropriately enough, the news is announced on what EA is dubbing MaddenDay — after John Madden Football's release on June 1, 1988. As the press blurb says, "no one embodies 'real football' more than John Madden."
In case you're not a follower of American football, Madden was a legend in every sense of the word, serving as a coach and sports commentator throughout a long career. He also holds the highest winning percentage among NFL head coaches who coached 100 games. Madden sadly passed away at the age of 85 on December 28, 2021.
Coach Madden is being represented with the following in Madden NFL 23:
Related Content – Sony PS5 Complete Guide – Everything Explained On PlayStation 5 For New Users
Cover: Coach Madden returns to the cover of Madden NFL 23 for the first time in more than 20 years. Coach is celebrated across three unique covers that highlight him as a broadcaster, NFL coach, and, in art created by Philly-based artist

Chuck Styles

, as a gaming icon on the digital only Madden NFL 23 All Madden Edition.
Madden NFL 23 First Interactive Experience: Two versions of Coach Madden lead opposing teams of "All Madden" athletes facing off in the 1970s Oakland Coliseum. In addition, the unforgettable voice of Coach Madden returns during the game in remastered audio clips that callback to his legendary days as a broadcaster.
Madden Day: June 1 is #MaddenDay, the original release date of John Madden Football in 1988. To celebrate the date, in addition to releasing the cover of Madden NFL 23, EA will officially dedicate a renovated field at the EA HQ in Redwood Shores "John Madden Field" in a ceremony with the EA CEO, members of the Madden family, EA employees and more.
Madden NFL 23 has yet to attract a release date, but going by the series' history, we're probably looking at a later summer launch.