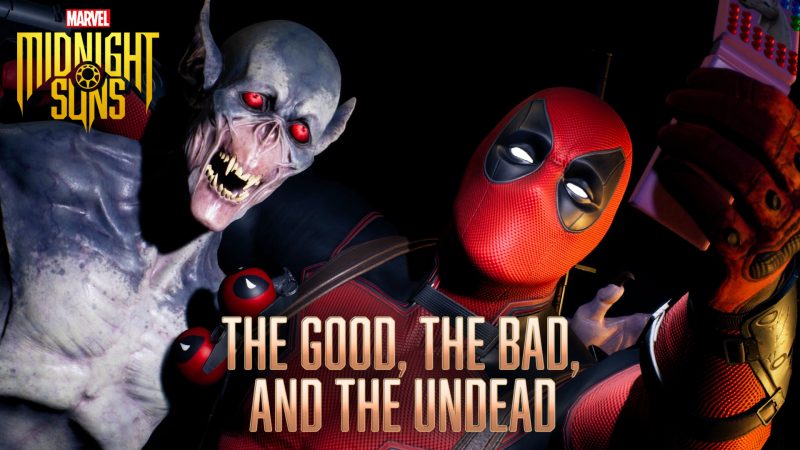 Marvel's Midnight Suns first major DLC expansion is set to launch a week from Thursday on January 26, 2023, and the upcoming expansion starring Deadpool titled The Good, The Bad, And The Undead just got a brand new trailer.
The trailer shows Deadpool in action as the smart-mouth merch he is, alongside a sneak peak into the campaign of this new expansion.
You can check out the new trailer for yourself, here.
Developer Firaxis also added that Deadpool will join your team as a close-quarters fighter, with 10 unique hero abilities.
Also included in the expansion will be new cosmetics, specifically for Deadpool, including a fetching gold and black vampire hunter outfit, complete with a garlic necklace and wizard's hat.
While Deadpool's combat influence will hopefully be an interesting mix to the strategic play of Midnight Suns, its the time away from the battlefield that is hopefully the better part of the expansion.
Part of the joy of Midnight Suns is being able to hang out with these comic heroes, and Deadpool is the kind of character that already seems like he'd be fun to hang out with, even if there's a chance he would say something mad.
Source – [Firaxis]