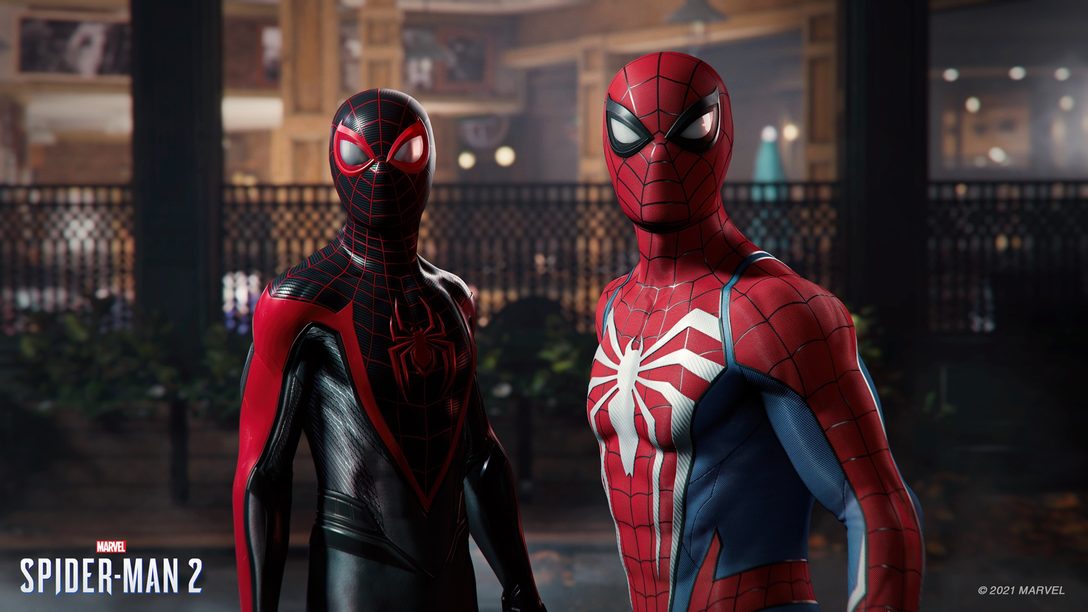 Fresh off stealing the show (for many!) at this week's PlayStation Showcase, it's been confirmed that the dazzling teaser for Marvel's Spider-Man 2 was in fact running in real-time on PS5.
Speaking on Twitter on the back of a comparison with that of Spider-Man: Miles Morales, Insomniac Games' Lead VFX Artist Bryanna Lindsey confirmed the assumption by acknowledging that real-time VFX are difficult, before doffing her proverbial cap to the team working on the game.
The dazzling teaser featured beautiful lighting, ray-traced reflections, and particle effects, but was most notable for the emergence of Venom, who'll certainly prove a handful for the double-team of Peter Parker and Miles Morales.
Typically for cinematic-type trailers you could expect them to be pre-rendered, especially if the game is several years out – what's notable here is that a real-time Marvel's Spider-Man 2 trailer doesn't look that out of place graphically beside the initial TV Spot for Miles Morales, and that was entirely CGI.
All told, it makes the wait for its 2023 release that bit more arduous but be sure to check back to PSU for more news as it lands.