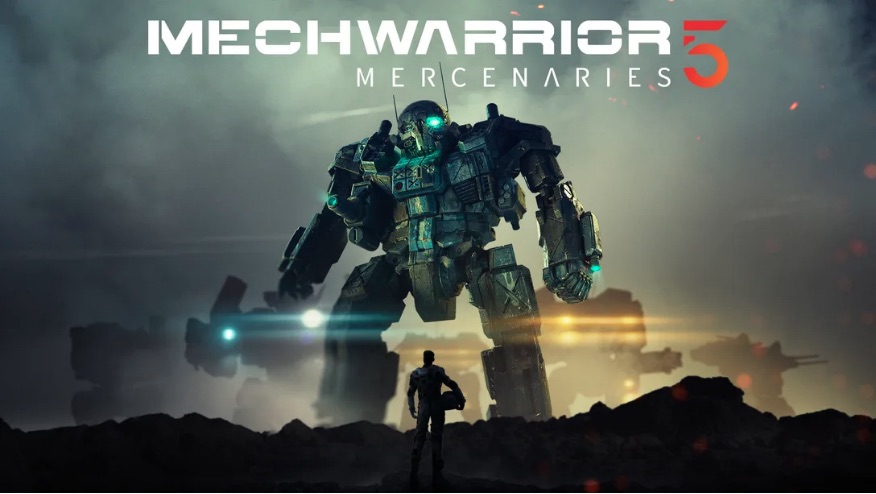 MechWarrior 5: Mercenaries will be coming to PS4 and PS5 on September 23, 2021, developer Piranha Games has announced on the PlayStation Blog.
This is pretty big news, as it marks the first time a full-fledged MechWarrior game has been available on a PlayStation console since 1995's MechWarrior 2: 31st Century Combat. Yep, it's been that long! Aside from MechWarrior 5, the DLC Heroes of the Inner Sphere is also going to be available on PS4 & PS5.
The PS5 version of MechWarrior 5 will also support a range of extra features, including DualSense haptic feedback and adaptive triggers. We're also promised a range of quality of life improvements based on fan feedback, and benefits from more than one year's worth of extra production time.
Related Content – Sony PS5 Complete Guide – A Total Resource On PlayStation 5
In regards to the accompanying Heroes of the Inner Sphere DLC, the studio confirmed that anyone can access the full campaign as long as the host has purchased the expansion. You can also switch between any of the AI Lance BattleMechs during missions, whereas in the original version of the game, manual control was only available for your own BattleMech.
MechWarrior 5: Mercenaries and Heroes of the Inner Sphere DLC are out on PS4 and PS5 on September 23.