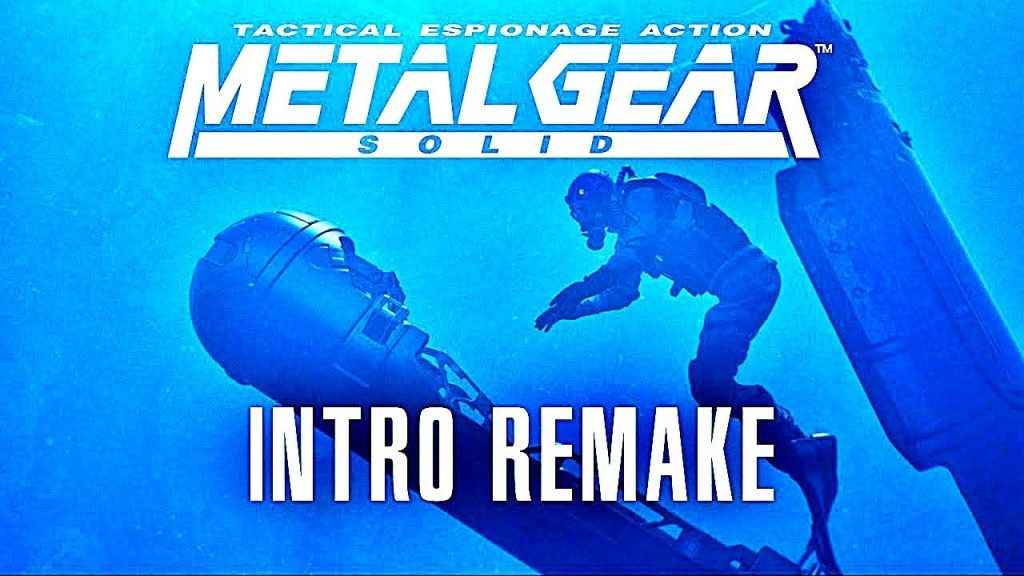 3D Artist and cinematic director Erasmus Brosdau has remade 1998's Metal Gear Solid intro in the Unreal Engine 4 to celebrate the 20th anniversary of the game's release.
Updating the visuals and audio, whilst adding a few touches here and there to complement the cinematic feel of the iconic original scene.
Metal Gear Solid Intro: Then Vs Now
Perhaps the most striking thing, when watching the 1998 original and 2018 remake back-to-back, is that the former actually holds up pretty well. Despite the graphical restrictions of the PS1.
Although that could just be the nostalgia talking. Like any beloved title of our gaming past, it's difficult to hear Metal Gear Solid's opening bars and not be immediately transported back to summer holidays spent uncovering the myriad secrets of Shadow Moses and its morally ambiguous inhabitants.
That's not to say Brosdau's remake isn't extremely impressive in its own right. The whole thing is a fitting tribute to a legendary game that deserves all the accolades its received over the years. I particularly like the updated menu screen at the very end of the video; it looks as if it was ripped out of Kojima's very imagination.
Anyway, you can watch the full video below.
Released on the original PlayStation back in 1998 to widespread critical-acclaim, Metal Gear Solid has been ported to various other platforms in subsequent years. Coming to PC in the year 2000, before being made available to PS3 owners in 2008/09.
In more recent news, Jordan Vogt-Roberts is set to direct a big screen adaptation of the series. One which he has promised will successfully capture its stranger side. Here's hoping.