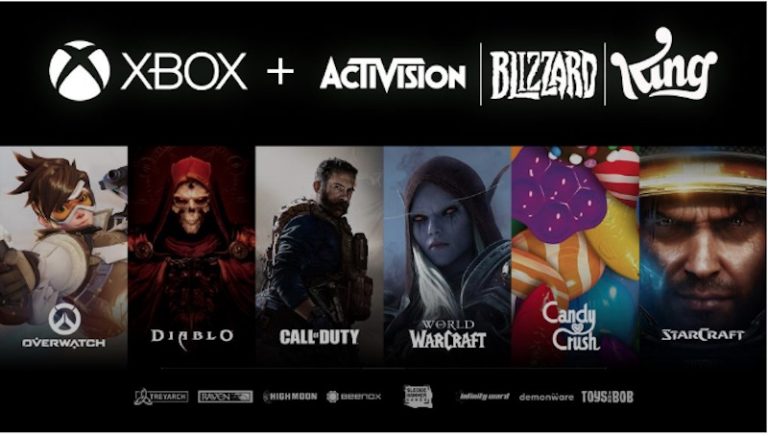 Xbox format holder Microsoft's plans to acquire Activision Blizzard could 'significant weaken' rival format PlayStation, the UK's Competition and Market Authority (CMA) has revealed in newly-published report.
The company expressed its concerns in a 35-point summary where it touched on the possibility of starting a second phase of inquiry if its concerns are not addressed. In it, its most pressing concern is the impact the proposed acquisition could have on Sony's consoles.
In fact, the CMS believes that should Activision Blizzard end up with Microsoft, it could sway consumers' purchasing decisions regarding the successor to PS5 and Xbox Series X/S.
The CMA is concerned that having full control over this powerful catalogue, especially in light of Microsoft's already strong position in gaming consoles, operating systems, and cloud infrastructure, could result in Microsoft harming consumers by impairing Sony's – Microsoft's closest gaming rival – ability to compete.

The CMA believes that in the short to medium term, the main rival that could be affected by this conduct would be Sony. Evidence suggests that Microsoft and Sony compete closely with each other in terms of content, target audience, and console technology.
Related Content – Sony PS5 Complete Guide – Everything Explained On PlayStation 5 For New Users
The report goes on to cite how important it feels Call of Duty is as a franchise, and that PlayStation could suffer greatly if it were no longer available on the console.
While Xbox's Phil Spencer has reiterated just this week that Call of Duty will continue to launch on PlayStation consoles, the report cites Microsoft's acquisition of Bethesda as a concern, seeing as how the likes of Starfield and The Elder Scrolls VI are Xbox console exclusives.
PlayStation currently has a larger share of the console gaming market than Xbox, but the CMA considers that Call of Duty is sufficiently important that losing access to it (or losing access on competitive terms) could significantly impact Sony's revenues and user base.

This impact is likely to be felt especially at the launch of the next generation of consoles, where gamers make fresh decisions about which console to buy. The CMA believes that the Merger could, therefore, significantly weaken Microsoft's closest rival, to the detriment of overall competition in console gaming.
This week, Spencer revealed plans to bring Activision franchises such as Diablo, Call of Duty and more to Xbox Game Pass.
Microsoft announced back in January that it was planning on acquiring Activision Blizzard for a deal worth a staggering $68.7 billion. According to reports at the time, controversial CEO Bobby Kotick is set to leave the company once the deal is complete.
[Source – VGC]