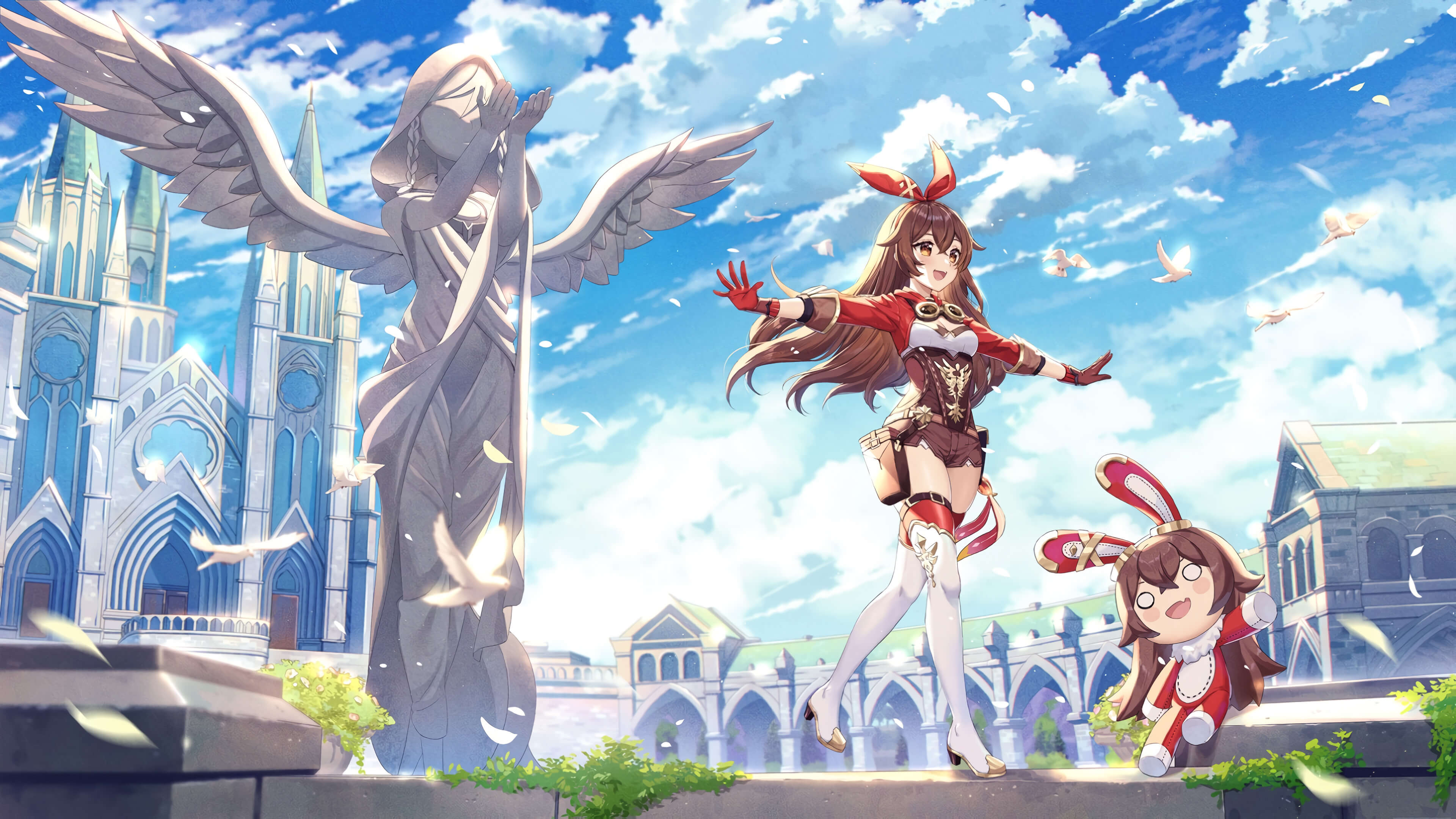 Genshin Impact fans have plenty to be excited for, as the world-wide phenomenon from developer miHoYo has laid out their long-term plans for the game, stretching out across the next four years with four additional regions being added to the game.
The news comes from GDC, where the miHoYo revealed their plan for the game and spoke more about the process of developing Genshin Impact, according to a report from website SiliconEra, who translated the information from Famitsu.
miHoYo plans to have a total of seven regions by the end of the four years, including the three currently available with the most recent having just been introduced in the Genshin Impact 2.0 update. You can see a photo of all seven regions laid out for yourself, right here: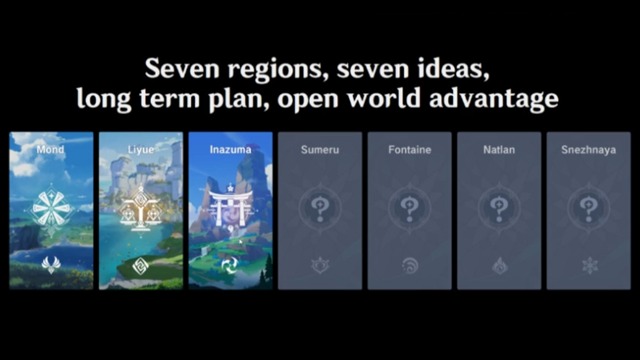 As previously mentioned miHoYo did also talk about the development process during GDC, highlighting their work rendering environments and creating their signature Genshin Impact look for the world.
Source – [SiliconEra]