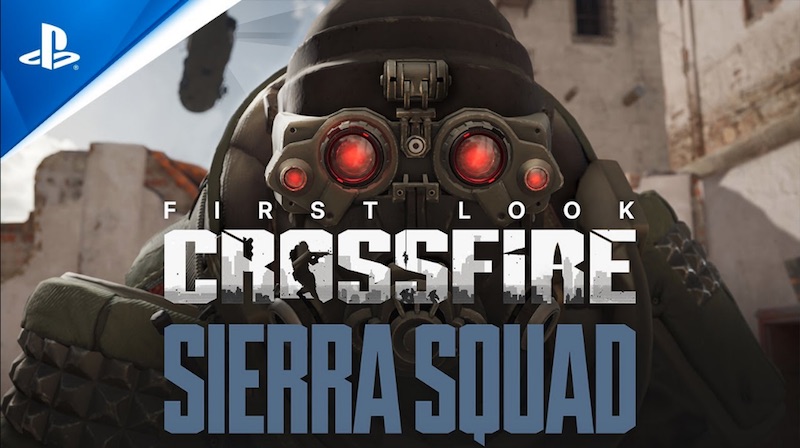 The PlayStation Blog has revealed a brand new first-person shooter for the PSVR 2: the Smilegate-developed Crossfire: Sierra Squad.
Scheduled to launch at some point next year following PSVR 2's February 2023 release, Crossfire: Sierra Squad is described as a battle-focused shooter, with players battling against a relentless enemy force sporting advanced AI.
You're the leader of an elite fireteam in the middle of a war over a mysterious biochemical weapon, which takes you on a campaign packed with her 60 missions and 39 types of weaponry
And the enemies you'll face aren't just unintelligent NPCs. They have acute AI so clearing them out won't be easy. But if you need help, recruit a friend (or two, or three) and jump into large-scale co-op play! Coordinating attacks with teammates is really fun, especially when you learn how to communicate via real hand signals through finger touch detection in-game. And the boss fights get super intense.
Related Content – Sony PS5 Complete Guide – Everything Explained On PlayStation 5 For New Users
You'll need the too, as your fireteam will be facing of against 17 types of enemies and face off against heavy artillery such as choppers and LAVs in full 360 degree VR space. Crossfire: Sierra Squad aims to bring "all fans of military FPS games together," with solo and 4-player co-op modes part of the package.
Crossfire: Sierra Squad is currently in development for PSVR 2 and will launch in 2023.