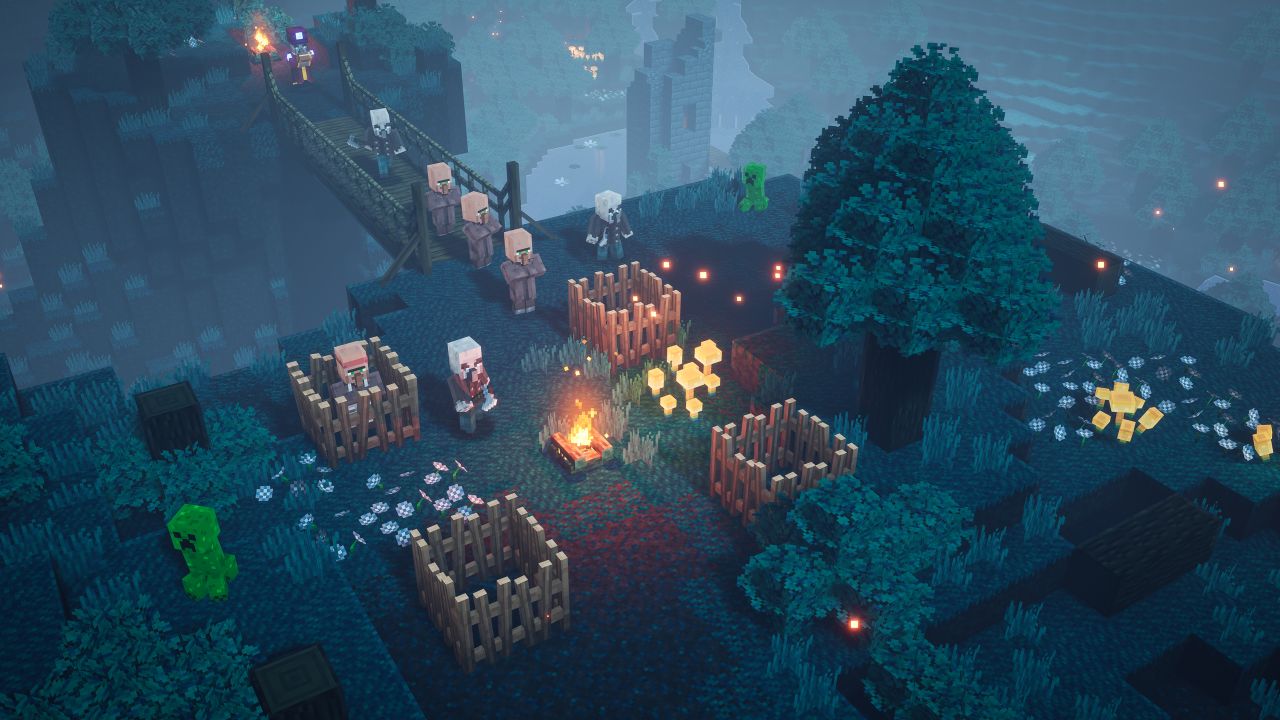 Mojang Studios has announced that Minecraft Dungeons is receiving cross play and a bunch other new features later this year.
Minecraft Dungeons Cross Play And More Due This Year
Speaking during its Minecraft Live event, the company revealed that the update will allow PS4, Nintendo Switch, Xbox One and PC players to join in the action together regardless of what format you're playing on. In addition, a new Season Pass and Howling Peaks DLC is also in the pipeline for December, which includes the Tempest Golem boss.
Finally, a free update is also on the horizon by the name of Apocalypse Plus, which adds 20 new difficulties after Apocalypse VII. This will also increase your character's power ceiling, and throws in fresh enchantments and items to boot.
Unite. Fight. Survive… Together!

Cross-play is coming to @dungeonsgame in November, next month! Gather all your heroic friends and prepare to play together on Nintendo Switch, PlayStation 4, Windows and Xbox One!
Minecraft Dungeons was released for PS4 in May 2020.
[Source – Minecraft Dungeons on Twitter]