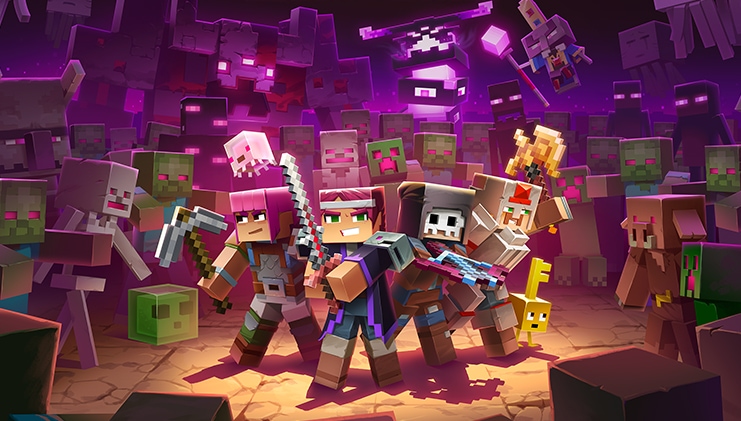 Minecraft Dungeons will be getting a brand new ultimate edition along with a new DLC expansion update on the same day at the end of this month, July 28, 2021. The latest update will be the sixth post-launch expansion for the game, while the ultimate edition will include the new expansion titled Echoing Void along with everything previously released.
The news came from the official Minecraft website, which published a blog post outlining the new update and what we'll see when it launches. The bottom of the blog post however includes an update that was not as expected, the announcement of the Minecraft Dungeons: Ultimate Edition, set to release on the same day.
The news of the Minecraft Dungeons: Ultimate Edition does seem to indicate that this could potentially be the end of any more new DLC content coming to Minecraft Dungeons, though until developer Mojang officially states they're finished supporting the game, there is always a possibility more could be announced.
There was no word on whether or not the soon to be released Minecraft Dungeons: Ultimate Edition will be natively ported to PS5, so unless that is already in the works it is unlikely that a native PS5 upgrade will be made available.
Source – [Minecraft, via TechRaptor]