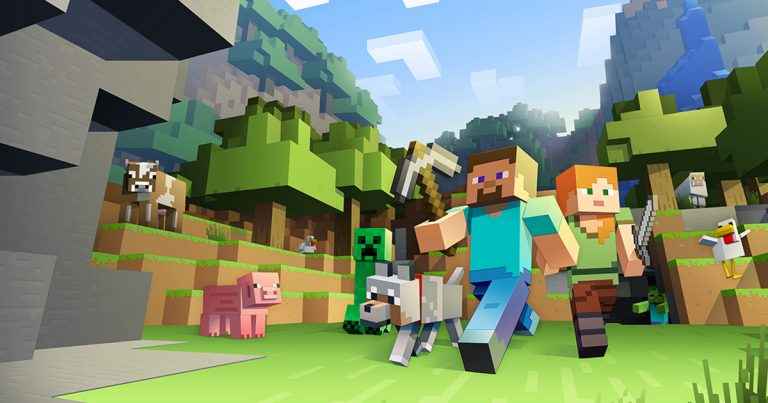 The Minecraft PS4 1.99 update patch notes have been confirmed today by developer Mojang, following the release of Minecraft Bedrock for the PlayStation 4. The update is available to download now for 1.7GB on Sony's console. NOTE: Minecraft 2.00 PS4 update is now available!
New Minecraft Update PS4 – Minecraft PS4 1.99 Update Patch Notes
Version 1.96
Major update which adds "Bedrock Version of Minecraft to PlayStation 4"
Bedrock version becomes default application for Minecraft on PlayStation and will be the only version to receive future feature updates
New features in Bedrock include:
Store: First and Third Party Developed DLC
Cross-Platform Play
World Conversion: Import Editions Saves into Bedrock
Day One Import Wizard: automatically imports Editions settings and last used Skin.
Management of Editions Save Games from within Bedrock
DLC Entitlement transfer from Editions to Bedrock
New Persona feature
Changes in Menu UI
Graphical enhancements
New Mobs: Bees, Foxes
New Block: Honey Block
New Trophies
Editions button: starts the Editions version of Minecraft
New features in Editions include:
Bedrock saves now appear in Editions saves list
Added the ability to delete Bedrock saved games from within Editions
Added "Launch New Minecraft" button to Main Menu
Version 1.97
Bug fixes.
Engine optimization for improved performance.
UI text and localization improvements.
Version 1.98
Version 1.99
Minecraft was released for Windows, Android, and iOS back in 2011, and has been released for the PlayStation 3, PlayStation Vita, PlayStation 4, Xbox 360, Xbox One, Wii U, Switch, and 3DS over the past eight ears.
While sales of the game have always been strong, Minecraft reached a huge milestone in May 2019, where it was confirmed the game has sold 176 million copies worldwide and becoming the best-selling video game of all time. Yes, even more than Tetris and Super Mario Bros.
In addition to the vanilla version of Minecraft, creator Mojang has released a number of spinoff titles, including Minecraft: Story Mode, Minecraft Earth, and Minecraft Dungeons. The series also spawned tons of clones, and a making-of documentary was released back in December 2012 titled Minecraft: The Story of Mojang.