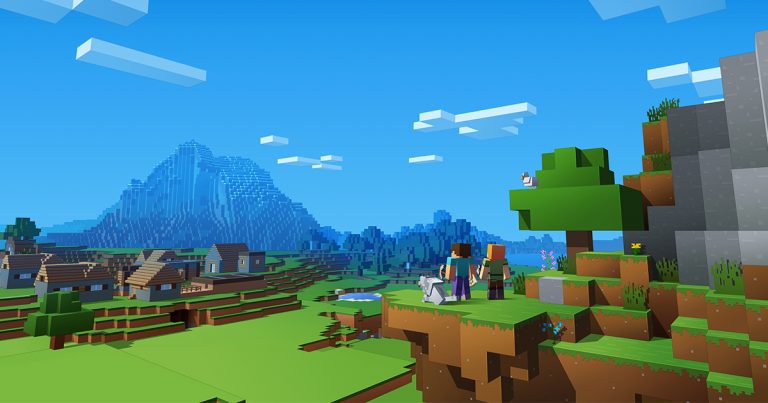 4J Studios has detailed the Minecraft PS4 update 1.95 patch notes for your viewing pleasure, and it's a relatively small patch focussed on bug fixing. The update only came out today, so fire up your copy of Minecraft and download it now.
Minecraft PS4 Update 1.95 Patch Notes
Check out the full patch notes below.
Fix for crash when pushing a button into the top of a door
Fix for a crash when navigating the fireworks crafting menu
Fix for MCCE #10011 – Added Wood (Bark) blocks -> Planks recipes.
Fix for MCCE #10012 Redstone cannot be placed on Glass.
Fix for MCCE #9978 – Stone Mason has wrong price for Chiseled Brick.
Fix for MCCE #9653 – Fixed Rail Blocks not dropping when the block below them is destroyed.
Fix for Stone Masons wanting Glazed Terracotta instead of offering it.
Minecraft was released for Windows, Android, and iOS back in 2011, and has been released for the PlayStation 3, PlayStation Vita, PlayStation 4, Xbox 360, Xbox One, Wii U, Switch, and 3DS over the past eight ears.
While sales of the game have always been strong, Minecraft reached a huge milestone in May 2019, where it was confirmed the game has sold 176 million copies worldwide and becoming the best-selling video game of all time. Yes, even more than Tetris and Super Mario Bros.
In addition to the vanilla version of Minecraft, creator Mojang has released a number of spinoff titles, including Minecraft: Story Mode, Minecraft Earth, and Minecraft Dungeons. The series also spawned tons of clones, and a making-of documentary was released back in December 2012 titled Minecraft: The Story of Mojang.
There's even a film adaptation of Minecraft in development, with the film scheduled for release on May 4, 2022 under direction of Peter Follett.
Minecraft features a 3D sandbox to explore but doesn't have any specific objectives to follow. Instead, players are encouraged to go about things how they see fit, and the procedurally generated world means you are always encountering new sights.