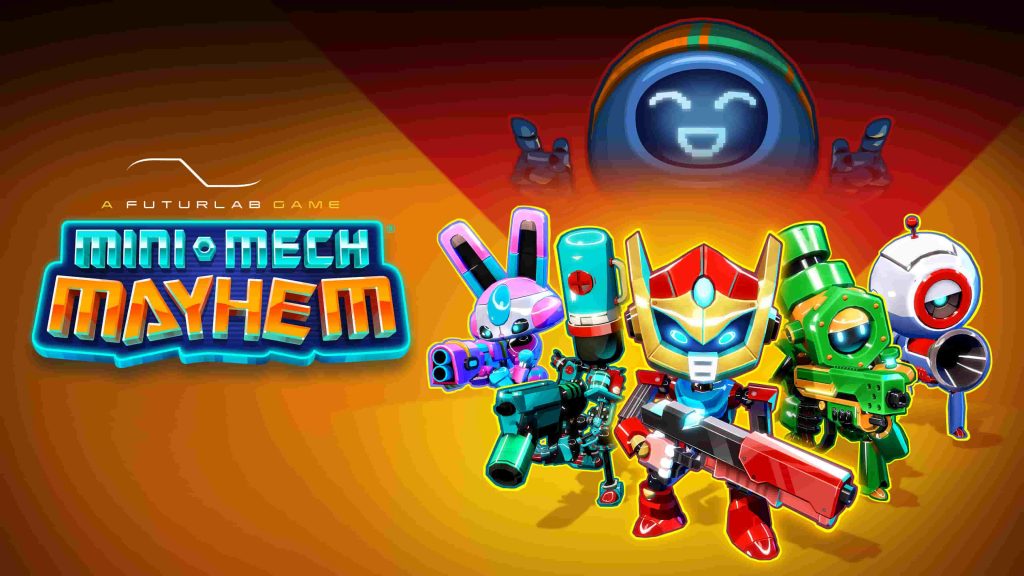 One of our favourite developers, Futurlab, has today announced a release date for its upcoming tabletop PSVR game Mini-Mech Mayhem. The quirky VR title will launch on June 18th this year. Mini-Mech mayhem will follow in the footsteps of Tiny Trax, which was Futurlab's first foray into proper PSVR development.
Great Track Record
Futurlab has created many games we have enjoyed. Tiny Trax was a great little VR slot car racer and the Velocity series strands among our favourite indie gems of recent years. The developers are known for easy to play but hard to master gameplay elements and hopefully, Mini-Mech mayhem will follow in the same vein.
VR Tabletop Mayhem
Futurlab have given us a little info about the upcoming title and some of its features. Mini-Mech Mayhem is a tabletop virtual reality battle game for up to 4 players online. Team up with your little mech buddy, plan your moves and see them play out. For better or for worse, depending on other players choices. If you're in trouble, you can also play power cards to turn the tide of battle in your favour.
Key Features
Boasting online multiplayer functionality for up to four players. Mini-Mech Mayhem has a highly accessible strategy component with deeper underlying mechanics and heart-warming humour at its core.
Free chat with social comfort features, combined with huge customization options for both mech and avatar, meaning that players can present themselves how they wish in a safe and pleasant VR environment.
Music is produced by leading video game composer Joris de Man, whose previous work includes Horizon: Zero Dawn, Killzone, and FuturLab's own Velocity 2X.
Below is the reveal trailer for the game. Feast on the Mech goodness for yourselves.
Going by Futurlabs past record, we are very excited for Mini-Mech Mayhem. The game looks unique fun and like nothing on PSVR to date.
Fany something else to play on your PSVR headset, here is a link to some of our favourite games on the platform.
Will you be trying Mini-Mech Mayhem? We do think it looks unique and quirky to say the least.
Hit the comments with your mechanized fingers below.