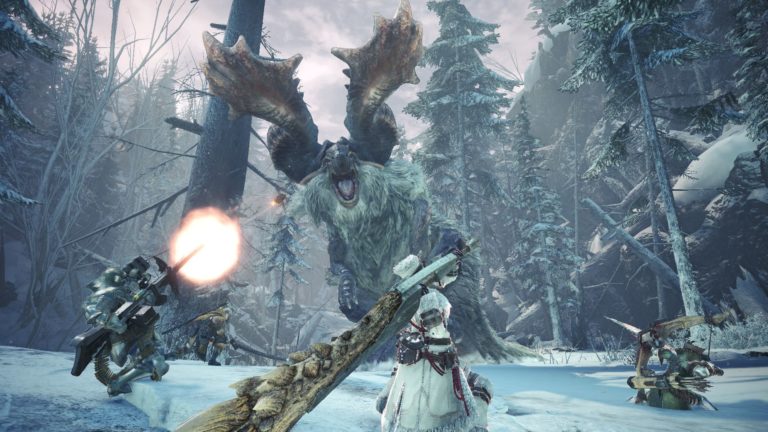 Monster Hunter World game director Fujioka Kaname has revealed how Capcom was able to achieve massive global success for the latest entry in the beast-hunting franchise. Speaking with Video Game Chronicle, Kaname-san highlighted a number of reasons for Monster Hunter World's success in comparison to previous entries, which were largely cult hits in the US and UK.
Monster Hunter World Success Explained By Capcom
Kaname explained that one of the main reasons for Monster Hunter World's success is the fact it released for home consoles. Previous instalments in the series were predominantly available on handheld platforms, which tended to do better in Japan. The fact PS4 and Xbox One hosted the new game was a major factor in its ability to reach new consumers.
"Our success in the west with Monster Hunter World comes down to a lot of things coming together that we didn't have before with previous titles. We were obviously releasing previous games in the West and we wanted them to appeal to those players, but when we gathered post-release feedback there were a number of key requests which were always there."
"Number one, players wanted us to release our games on consoles, because in the years before Monster Hunter World he had been focused on portables, which was something that was maybe holding us back in the West. We found that Western players want a console experience on a big screen TV at home."
"Another factor was that we didn't release our games simultaneously globally until Monster Hunter World: we released in Japan first and then localised it later. So by the time the games arrived in the West, fans had already seen a lot of the news and things coming out of Japan already and were not really getting to experience the excitement in real-time."
Monster Hunter World was released on PS4 and Xbox One back in January 2018, and is Capcom's best-selling video game of all time. The expansion, Iceborne, is slated for release this September.
Source: VGC