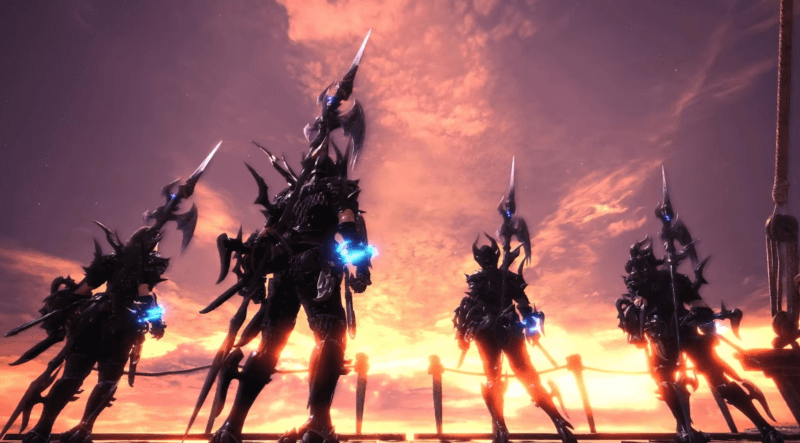 The Monster Hunter World Final Fantasy XIV rewards have been revealed. Courtesy of the following screenshots, we get a sneak peak at what's coming in the crossover.
As you can see, we're getting a Final Fantasy XIV armor set, a spit for outside your houses and some familiar looking minions – a poogie and a palico. It also looks like there's a Rathalos mount.
The Monster Hunter World Final Fantasy XIV rewards will be available when the crossover event launches. The release date is currently set for August 7, 2018.
Players will need to have finished the Stormblood Expansion and be level 70 to take part. It will consist of two trials, one normal and one extreme.
From the live stream today, it looks like they'll be two sets of armor. One will be a set color and the other will let you change the dye on it.
Check out the screenshots below: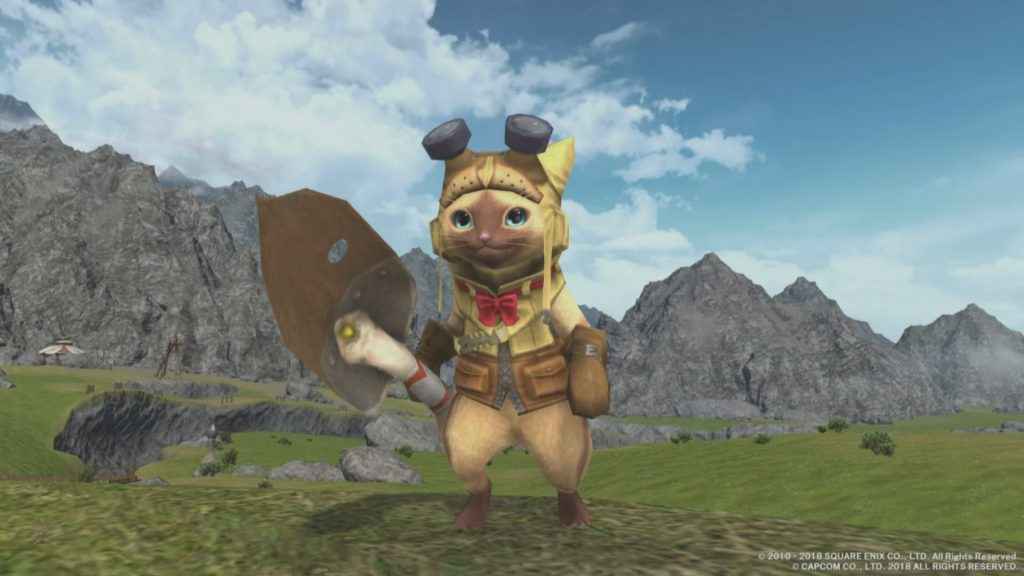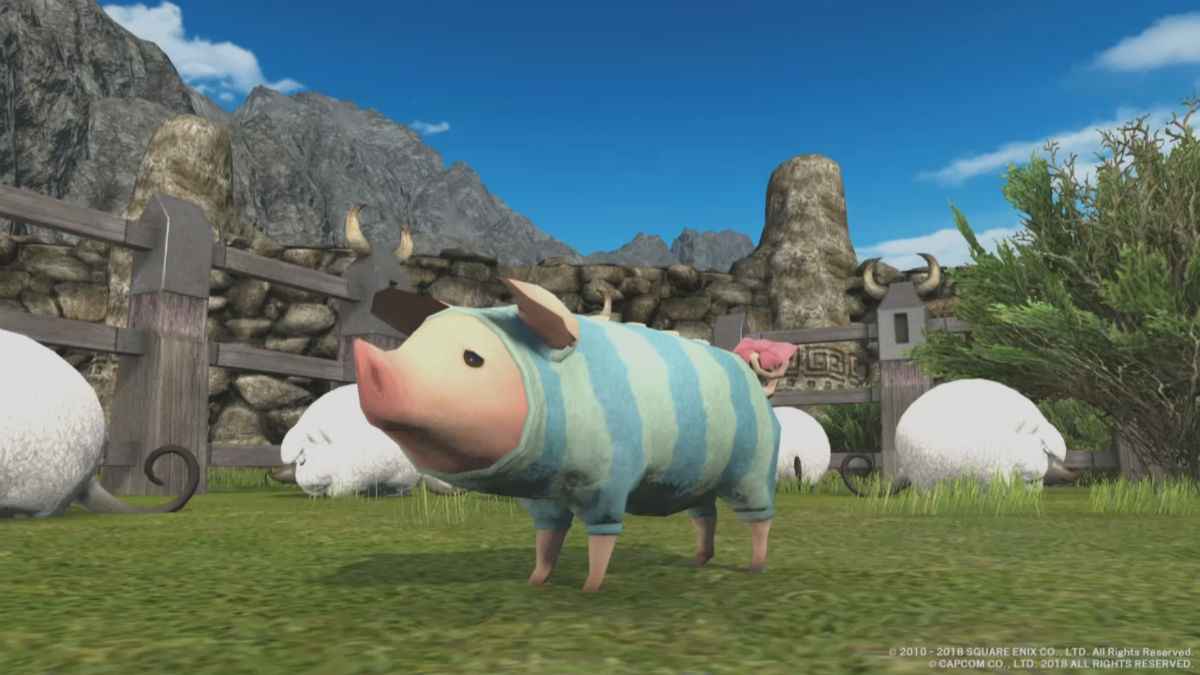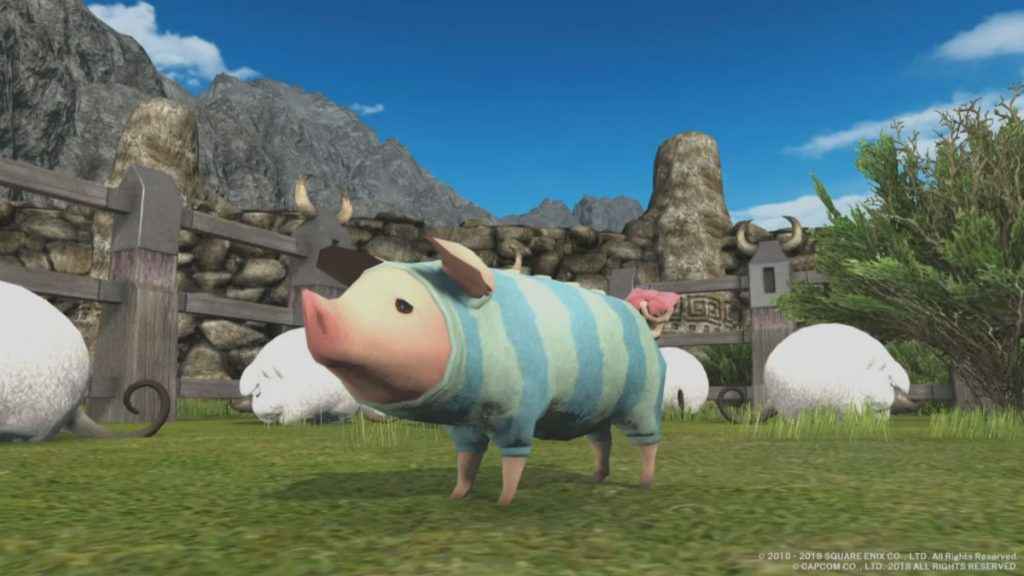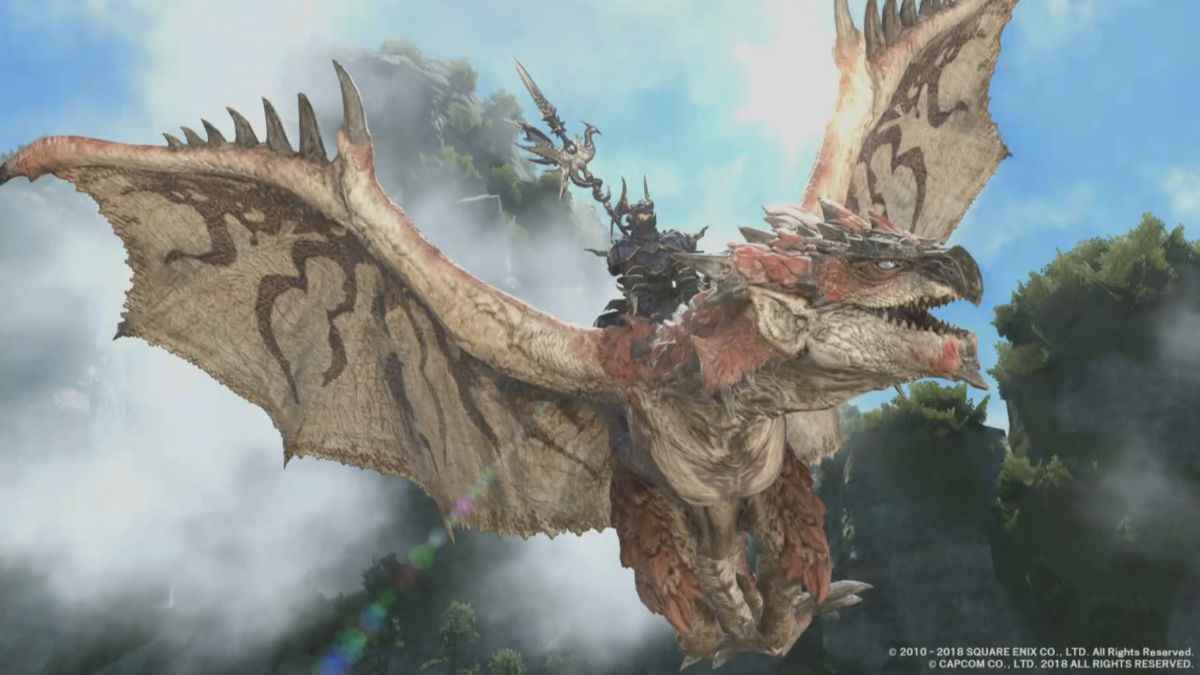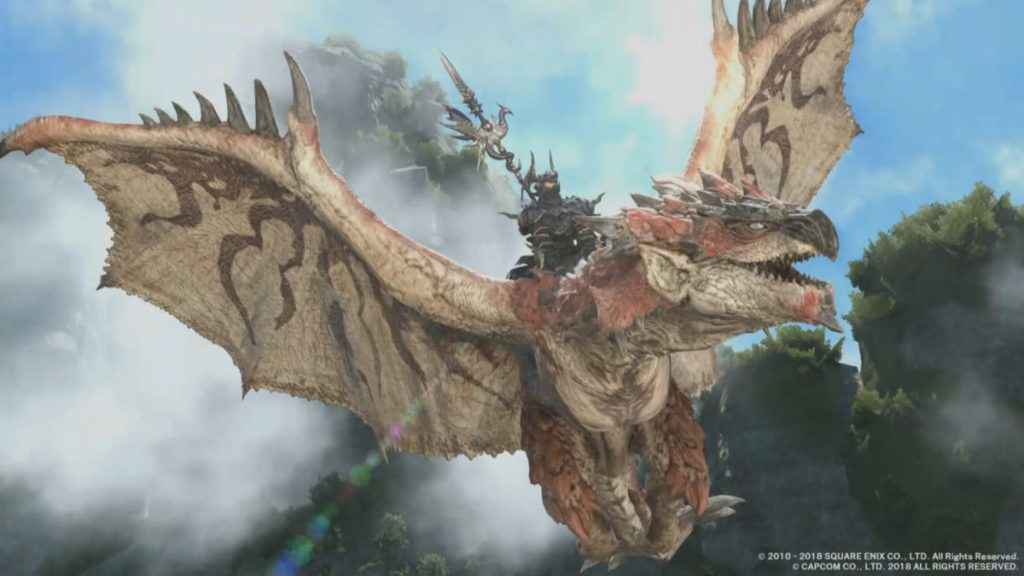 For more on the collaboration, check out the Square Enix Monster Hunter page.