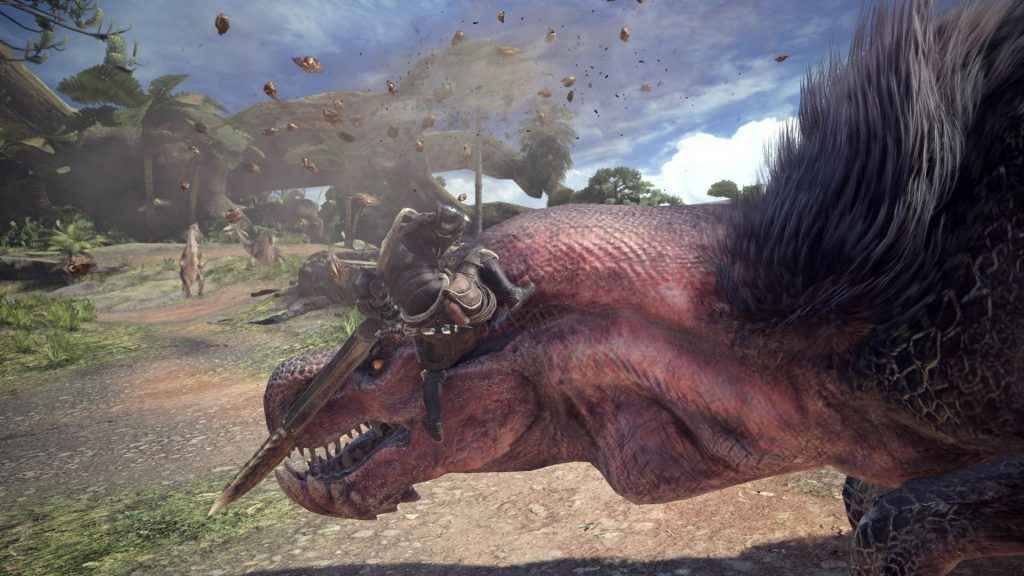 A major new patch, titled Monster Hunter World Title Update 2, has just been released by Capcom over on Steam. Fixing a diverse array of bugs, as well as introducing some shiny new content.
Title Update 2 is only available on PC at the moment. But it seems likely a corresponding update will arrive on the PS4 and Xbox One in due course.
What's New in Monster Hunter World Title Update 2?
The most significant introduction is the limited-time Autumn Harvest Fest. Running from the 5-18th October, the two-week festival adds a bunch of exclusive event quests, including 1-star 'Up at the Crack of Dawn' and 5-star 'Every Hunter's Dream'.
Additionally, Capcom will be distributing free character vouchers to players over on Steam tomorrow at 00:00 UTC.
These vouchers will let players change the gender and appearance of their chosen character (players will only be able to download a single voucher for use on a single character), but not their name.
While other new additions include a motion blur option in the game's advanced graphics settings, the Handler's Mischievous Dress outfit, and a variety of hairstyles, gestures, and stickers.
Whether the Autumn Harvest Fest, its corresponding quests, and motion blur arrive on PS4 alongside Title Update 2's numerous bug fixes, however, remains to be seen.
Bug Fixes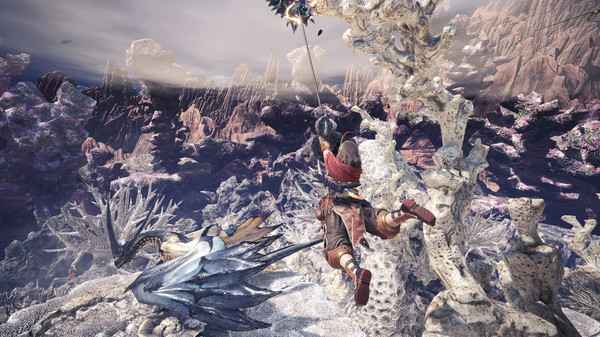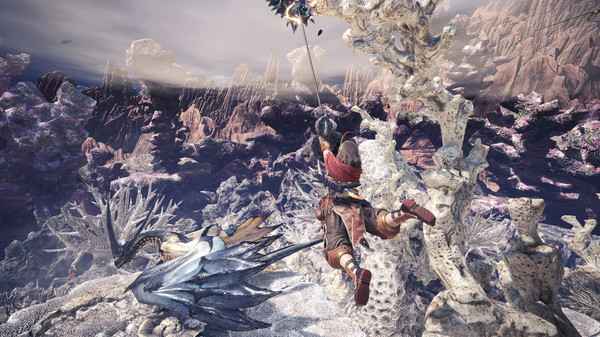 There are an awful lot of bug fixes included in Monster Hunter World Title Update 2. Some specific to the PC; others a bit more general.
Rather than listing each and every one, however, we've simply picked out some of the highlights.
On the combat side of things, Title Update 2 fixes issues with the Great Sword, Lance, Insect Glaive, and Bow (among others). Specifically targeting certain abilities that weren't working as intended in certain combat scenarios.
Capcom has also corrected a problem with the auto-targeting during multi-monster Slay Quests.
Elsewhere, in response to an issue with the limited-time Event Quest 'Relish the Moment', Capcom has extended its period of availability from the 18th to Thursday the 25th October.
Finally, a number of miscellaneous bugs have been eradicated. These include:
The "Reload" message not appearing when switching from a Light/Heavy Bowgun to a Gunlance during quests
Sharpness level not actually changing when switching to equipment with the Handicraft skill equipped during quests
Other players being unable to join the new Host's quest or online session when changing hosts
The game crashing when checking the player's current primary group during quests
And various issues with localisation
For those who aren't intimidated by huge walls of text, comprehensive patch notes can be found on the game's Steam page.