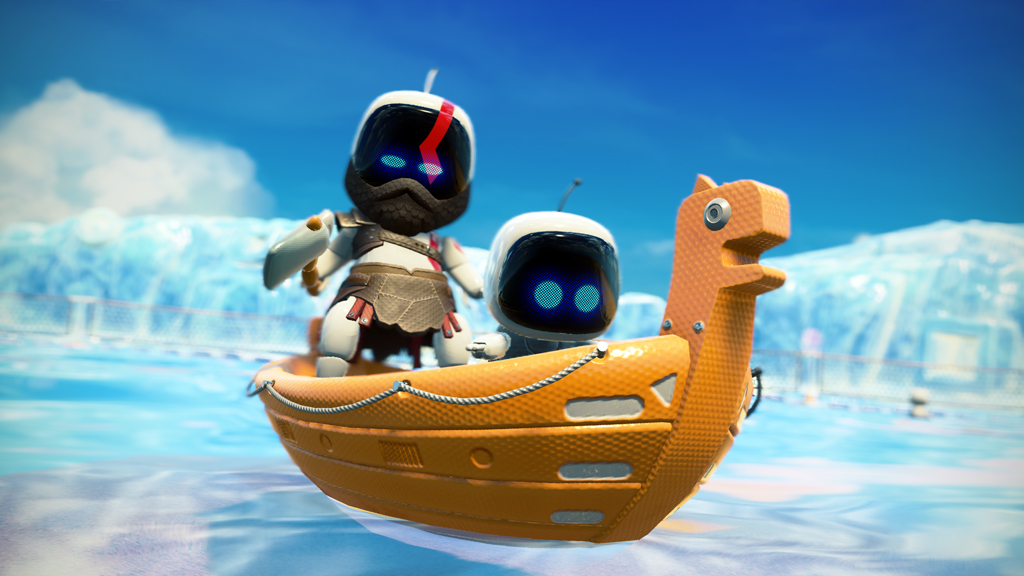 In a new PlayStation Blog post, Creative Director at Japan Studio, Nicolas Doucet gave a rundown of what players can expect when they get their hands-on with Astro's Playroom with the launch of the PS5. But while this is known, Doucet also hinted that there might be more in the pipeline for Astro's Playroom and to look for more news soon.
"We at Team Asobi had a blast making this game. It is pre-loaded in every PS5, meaning it is our gift to you, the amazing PlayStation community. We would not be here without you and we wanted to show you our most sincere appreciation. Astro will be back with news soon. Until then, have a great time with your PS5 and above all, stay warm and safe!"
What this news could be isn't obvious. Fans are obviously hoping for a sequel to Rescue Mission and full-fledged PS5 platformer for the new console, but we could also see small updates to the game, with new worlds being added showcasing the DualSense in new ways.
Astro's Playroom is not only an action platformer but an adventure inside the PlayStation 5 console and showcase of 25 years of PlayStation history. The game utilizes the DualSense wireless controller with haptic feedback and adaptive triggers to spotlight unique PS5 features.
The game comes pre-installed on every PS5 and includes a full set of trophies to unlock and you can hear our thoughts on the game here in our review.
Astro's Playroom releases for PS5 on November 12, 2020, in the US and November 19, 2020, in the UK and EU.
[Source – PlayStation Blog]