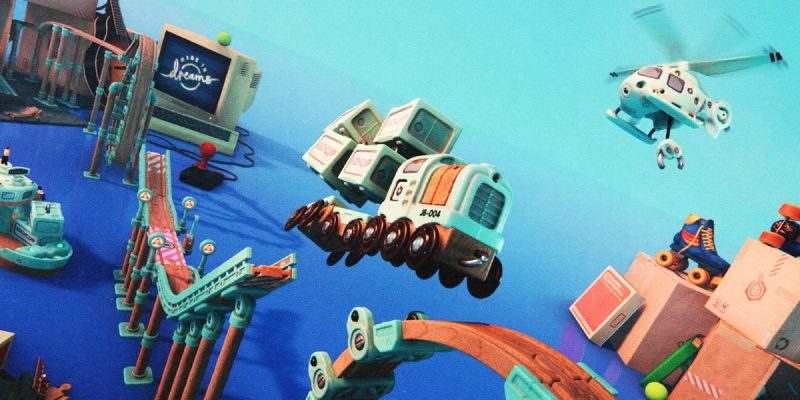 Dreams has been MediaMolecule's pie-in-the-sky project to make, a game where users can enter and create fully imagined and fulfilled experiences with an engine that did everything it could to allow for players to make their own games.
Not just that, but make it accessible to players on consoles, without needing to learn a lot of the technical aspects running everything. Just having a vision, and making that persons dream, so to speak.
On Tuesday, August 1, 2023 Dreams was made available to anyone with a PS Plus subscription, as it was one of the three free monthly titles that members of all tiers in the PS Plus hierarchy can add to their library.
In just one day, more than 100,000 new players have jumped in and tried Dreams themselves, and while it's excellent to see for the community, it's also a little disheartening to see it arrive at the end of MediaMolecule's time with the game.
It won't be going offline anytime soon, but MediaMolecule has revealed that it will no longer be releasing any updates to the game by September of this year, ending support.
Dreams has always had a dedicated community of players who still keep the game very much alive, though it's never really been able to expand past that. This kind of shot in the arm feels like it's coming a little late.
Creators will be able to remove their games from Dreams and publish them elsewhere thankfully, so the many amazing games that currently exist in Dreams won't be stuck there forever.
And with more than 100,000 new players in Dreams, there's always the chance the next amazing game to come out of Dreams is just being started now.
Of course if creating isn't your bag, then there are thousands of amazing games to play, not to mention MediaMolecule itself having just launched Tren, it's latest original title only playable within Dreams.
Source – [MediaMolecule via Reddit]