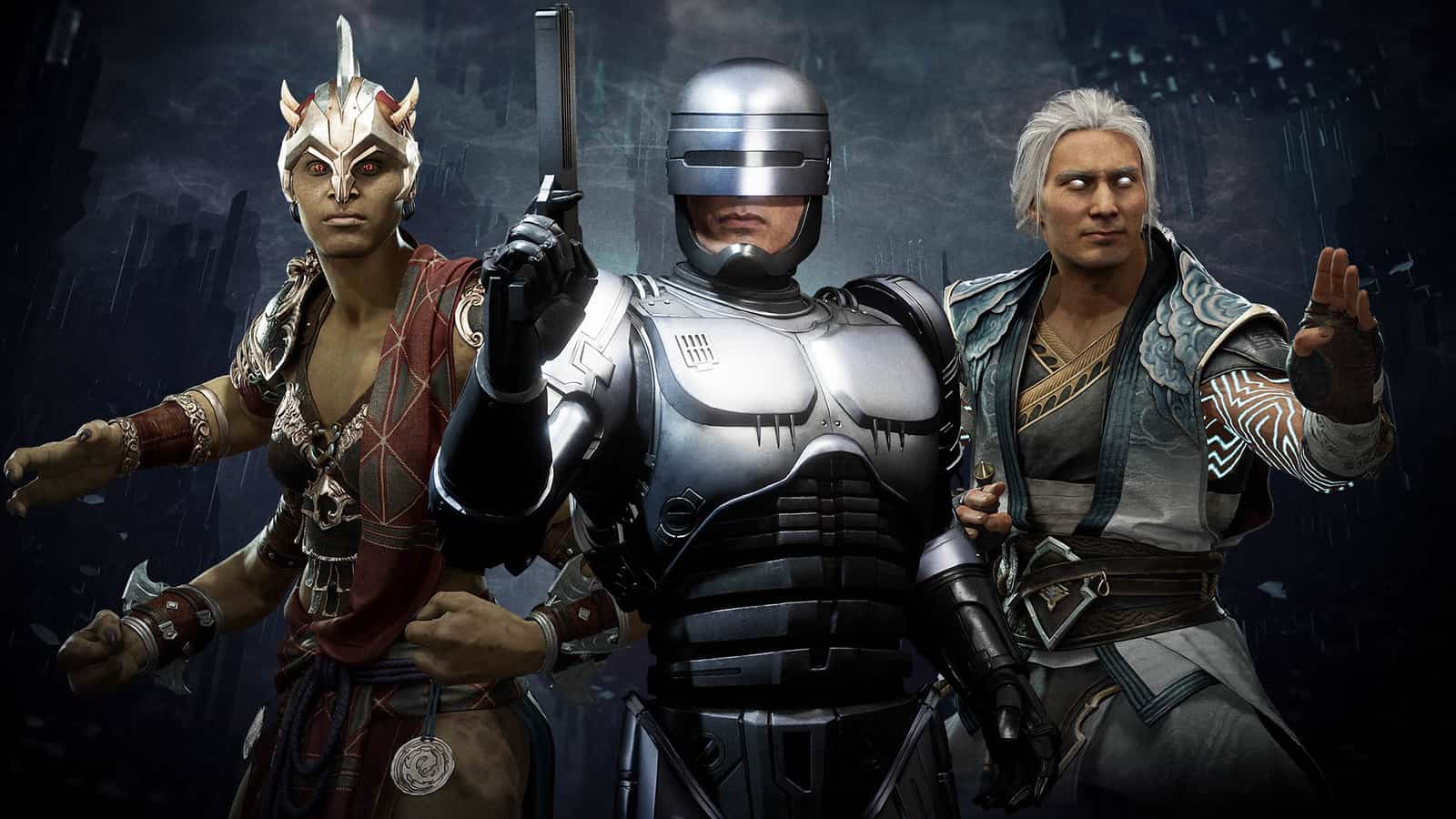 NetherRealm has announced that Mortal Kombat 11 Aftermath, a new story-based expansion for the critically acclaimed fighter, will launch on May 26 for PS4, PC, Nintendo Switch, and Xbox One via digital download.
Mortal Kombat 11 Aftermath Detailed
Aftermath looks pretty exciting for MK fans, and includes returning and new faces alike, such as Nightwolf, Sheeva, Fujin, and new guest character in the shape of RoboCop (!). Meanwhile, Friendships make a return to the franchise, and we're given an example of Scorpion performing his – it involves a spear and a Teddy Bear.
As expected, the story kicks off following the events of Mortal Kombat 11's main campaign, with time-manipulating baddie Kronika suffering a defeat at the hands of Lui Kang. Along with Raide, the Earthrealm hero plans to map out a new timeline for Earth, only to encounter new troubles as Shang Tsung and his mates rock up to spoil the party.
According to the sorcerer, Kang destroyed Kronika's Crown during their climatic battle, making it impossible to restart history without causing major problems. As such, their only choice is to send Shang Tsung, Fujin, and Nightwolf back in time to reclaim the Crown before Kronika can get her mitts on it.
But can they be trusted? Probably not, but we're definitely up for seeing how it pans out.