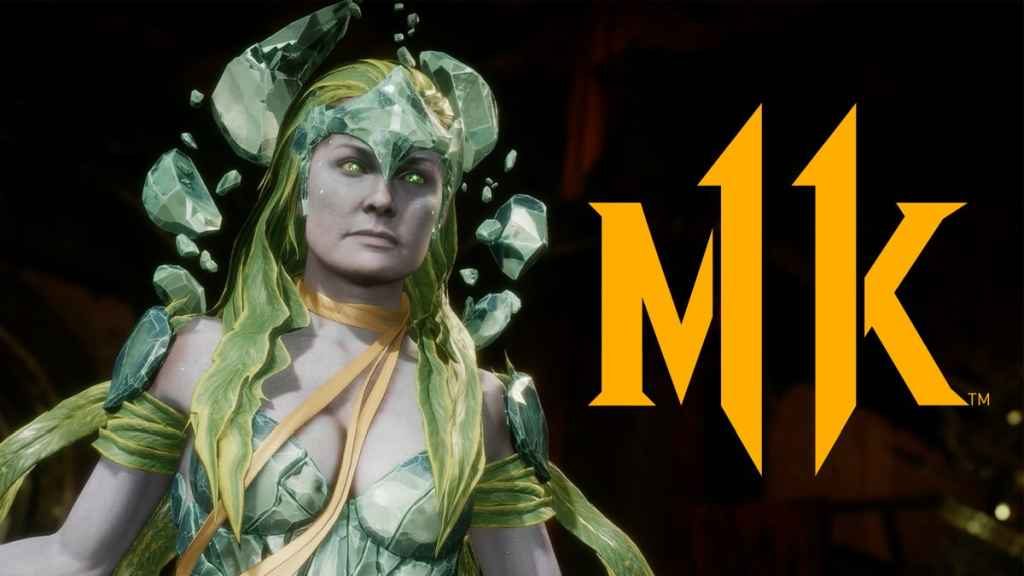 Last week it was Edenian princess Kitana; this week it's a bona fide deity. NetherRealm Studios has confirmed that Elder Goddess Cetrion has joined the Mortal Kombat 11 roster.
The announcement was made via a short post over on Twitter which, in keeping with the majority of the previous character reveals, was accompanied by a rather brutal trailer.
Cetrion is Far from Benevolent
"Eternally sworn to fight the darkness" and capable of generating life with the merest touch, Cetrion is very much one of the 'good guys' of the Mortal Kombat universe. However, much like fellow God Raiden, she's certainly not squeamish when it comes to dishing out punishment to sinners.
Much of her offence revolves around her ability to manipulate the natural world – conjuring flames, tornados, pillars of rock, grasping vines, and the like out of thin air to assault her foes. Although she's perfectly adept at the more traditional forms of martial arts, too. Possessing an array of swift and precise strikes that are every bit as deadly as those mentioned above.
Of course, it wouldn't be a Mortal Kombat character reveal without a gratuitously violent Fatality to round things off. And, while erring on the simpler end of the fatality spectrum, Cetrion's is certainly one of the more spectacular.
Encasing her opponent in rock, Cetrion ascends to the heavens, growing in size to dwarf the very planet as she does so. Before unleashing a bean of energy from her now continent-sized mouth to obliterate her unfortunate adversary.
Take a look at the trailer below and see for yourselves.
Mortal Kombat 11 releases in just under two weeks' time on the 23rd October on PS4, Xbox One, and PC; and on the 10th May on Nintendo Switch.
Anyone who orders the game before release date, moreover, will receive iconic MK antagonist Shao Kahn as a bonus character.
Source: NetherRealm Studios