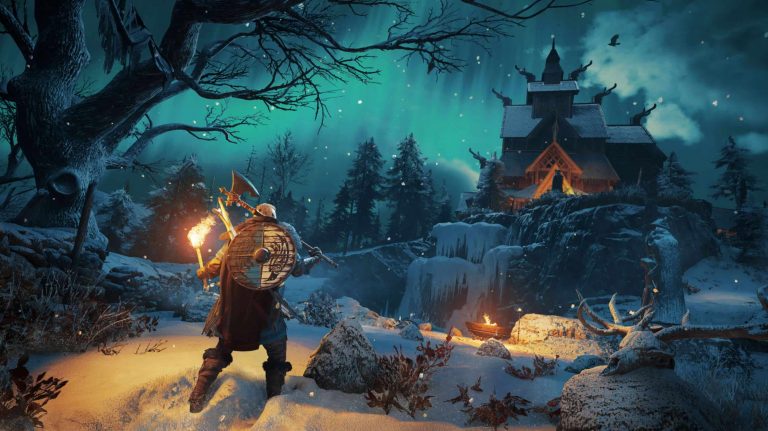 Assassin's Creed Valhalla will allow players to impact multiple regions based on story choices they make during the game, Ubisoft's assistant level design director has revealed.
Assassin's Creed Valhalla Story Choices Can Impact Multiple Regions
Chatting with VG247, Laurence Letalien wouldn't comment on how much of an impact these choices will have on the overall story, but made it clear that ripples will be felt across multiple regions based on your decisions.
So, there are definitely territories or sagas where your choices will impact. Here is a good example of, if you kill someone, will he take power after that? Who will take power after that? We do have those impactful choices that can impact the world afterwards. I can't really go into too much detail, because I don't want to spoil it, but players will be able to do that.

So, there's both. It depends which territories you're in. But the thing is, let's say you're in one of the territories like East Anglia, when you're done with that saga, you come back to your settlement.

Maybe it impacts your people, maybe it impacts the world itself, England itself. Like, who becomes the leader? You have those political decisions that you have to make. So, there's meaning behind those decisions.
Assassin's Creed Valhalla is scheduled for release on November 17 on PS4, PC and Xbox One. The game is also coming to PS5 and Xbox Series X in time for the launch of those consoles, and a free upgrade from PS4 to PS5 is also available.
Ubisoft recently revealed that Assassin's Creed Valhalla will see the return of modern day sequences featuring Layla Hassan.