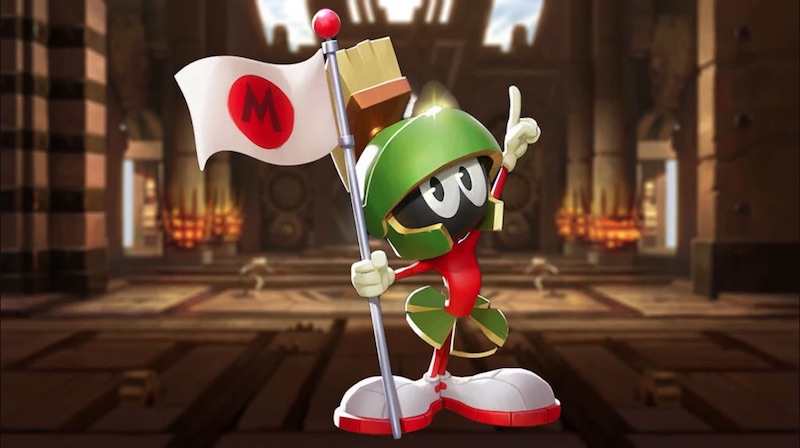 Player First Games has announced that the recently-launched MultiVersus 2 Season 2 will add a new character in the shape of Marvin the Martian as well as a stage inspired by Game of Thrones.
Marvin the Martian has popped up in numerous Warner Bros. cartoons and is usually plotting some nefarious plan only to be thwarted by Bugs Bunny or Daffy Duck. He also showed up in Space Jam alongside a heap of other classic Warner cartoon characters.
While there's no details available on him yet, a dataminer has unearthed Marvin's moveset, which seems to confirm that he'll focus on projectile attacks using his blaster and pistol. This ties in with his cartoon appearances, as he usually carries a blaster of some description.
As for the new stage, Player First Games says that it features "all the hazards and pitfalls you'd come to expect from the land of Westerns," and will include a remixed version of the Game of Thrones theme that will change dynamically depending on what's going on at the time.
Related Content – Sony PS5 Complete Guide – Everything Explained About PlayStation 5 For New Owners In 2022
MultiVersus is now available as a free-to-play title for PS4, PS5, PC, Xbox Series X/S and Xbox One.
[Source – VGC]