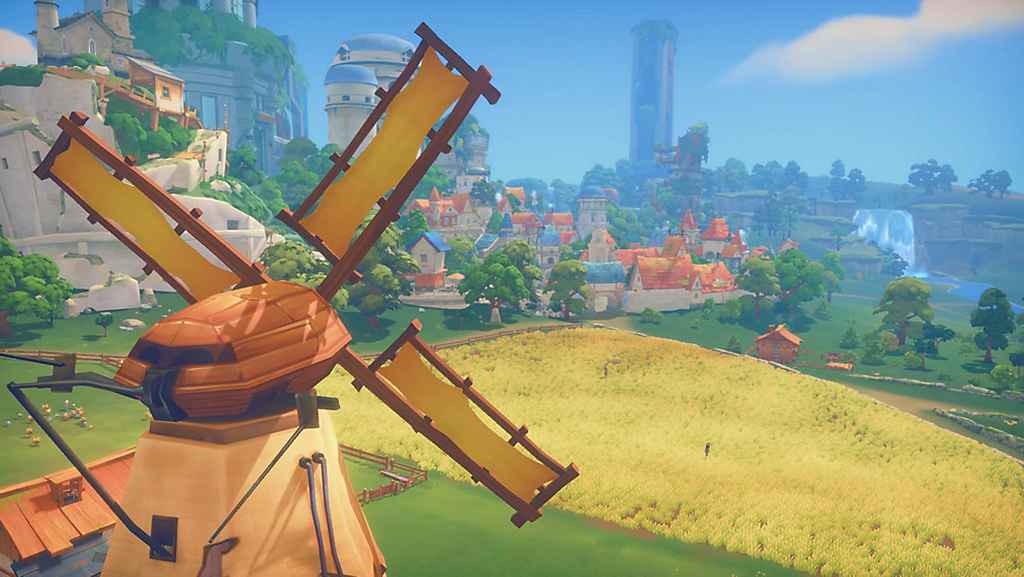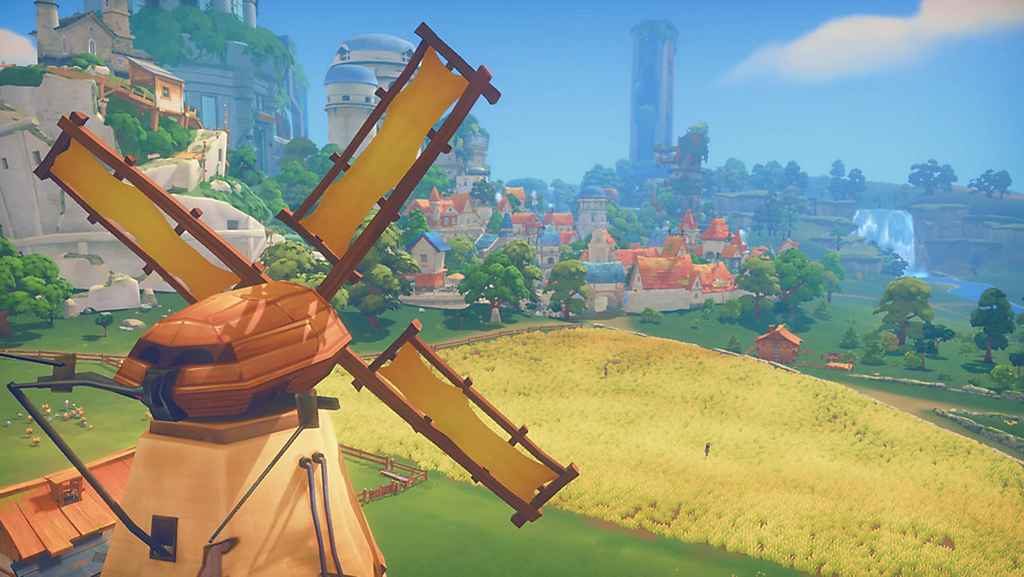 Delightful and utterly heart-warming sandbox CMS My Time at Portia is coming to PS4, Xbox one, and Nintendo Switch on the 16th April, publisher Team17 has confirmed.
The game will be available in both physical and digital editions, costing £24.99 in the UK.
Pre-Order Bonuses
Although we're still a good few weeks away from release, you can pre-order the game right this very second.
Doing so will net you a number of useful goodies via the Housewarming Gift Set. Inside of which you'll find an exclusive Jacket and Ripped Jeans outfit, the Lion with Wings and Cuckoo Station Clock furniture, some Rainbow Jelly and Dried Beef consumables, and a bag of 500 Gols to help you get started on your adventure.
My Time at Portia PS4 Release – Why We're Excited
If you hadn't guessed already from our rather effusive opening, we're really looking forward to My Time at Portia. For a number of reasons.
First and foremost, there's the obvious similarities to superb titles such as Stardew Valley. Not just because both games revolve around farming, but because of the way in which both games allow you to exist in and become a part of the incredible world Pathea Games has created.
Whether that's interacting with the inhabitants of Portia, participating in community events, exploring the Arcadian surroundings, battling colourful foes, enjoying any of the game's numerous minigames, or simply exercising your creative muscles to carve out your own unique slice of paradise.
The accompanying synopsis over on the PlayStation website says it all, really.
The town of Portia is full of unique characters for you to get to know. All going about their daily lives, be it going to school, doing their jobs, working out, or just having fun. Make lasting friendships, enjoy romantic dates star gazing, or embark on the adventure of marriage!

Make your own mark on Portia and immerse yourself in this warm, welcoming town full of extraordinary experiences.
If that wasn't enticing enough, My Time at Portia includes the inimitable Studio Ghibli on its list of inspirations. Meaning it not only provides a refreshing break from all the AAA looter shooters and 300+ hour RPGs, it looks and sounds charming, too.
Be sure to check out the brand-new trailer (embedded above) for a closer look at My Time at Portia. And be sure to let us know if you'll be picking it up come April.
Source: Team17