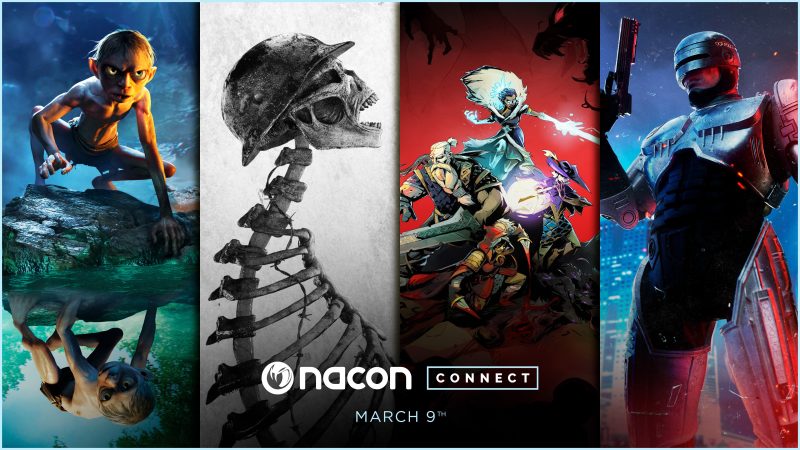 Nacon Connect 2023 How To Watch — Nacon is hosting its annual event later today and is expected to pack it with a range of announcements and updates on its lineup, which includes 25 games planned to ship this year alone. Here's everything you need to know about Nacon Connect 2023!
Nacon Connect 2023 — Start Time, Date & Where To Watch
---
Nacon Connect 2023 takes place today, March 9, 2023. The event will begin at 10.00am PST/1.00pm EST/6.00pm GMT. You can watch the event on YouTube and Twitch.
In terms of what to expect, we're bound to get updates on the likes of The Lord of the Rings: Gollum, Gangs of Sherwood, RoboCop: Rogue City and more. It's also worth remembering that Nacon is also an accessory manufacturer, so the event won't just be limited to games!