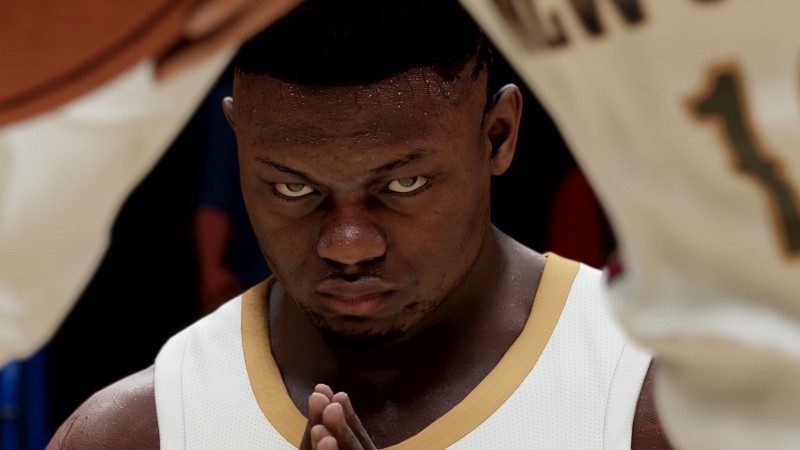 2K Sports has continued to share new information on the upcoming PS5 and Xbox Series X/S version of NBA 2K21, confirming a new multiplayer experience known as The City will be coming to next-generation systems.
NBA 2K21 Developer Reveals The City For PS5
Described as the largest multiplayer environment in 2K history, The City serves as an evolution of The Neighborhood, which Erick Boenisch explains has been designed like a modern metropolis with skyscrapers and sprawling plazas.
Imagine a map that is many, many times larger than previous Neighborhoods. A design that resembles a modern metropolis, complete with towering skyscrapers, sprawling plazas, and a city center. Oh, and it houses four distinct boroughs that are controlled by four rival Affiliations. And with that, I'm incredibly proud to announce that Affiliations are BACK!
With Affiliations, players can choose between North Side Knights, South City Vipers, Beasts of the East, or Western Wildcats, with each one possessing its own borough and set of courts. Your chosen Affiliation will seek to run The City and enjoy the bragging rights that come with it.
Players will help them achieve this by increasing reputation and taking part in Rival Day Conquest and Rival Day Championship, the latter of which will net you the crown and VC cheque.
For the launch of NBA 2K21, we have hand-selected the initial candidates for mayors (spoiler: they will be some of the biggest names from the NBA 2K community; you know all of them!).

These four big-time community influencers will be leading the charge for our Mayor program. But these positions aren't permanent! Every six weeks, we will be holding an election week in the game where you, the community representing your Affiliation, will have the final say on who becomes the next Mayor to represent the cause.
NBA 2K21 will be released for the PS5 and Xbox Series X/S on November 12 and November 10, respectively.
[Source – Visual Concepts Courtside Report]