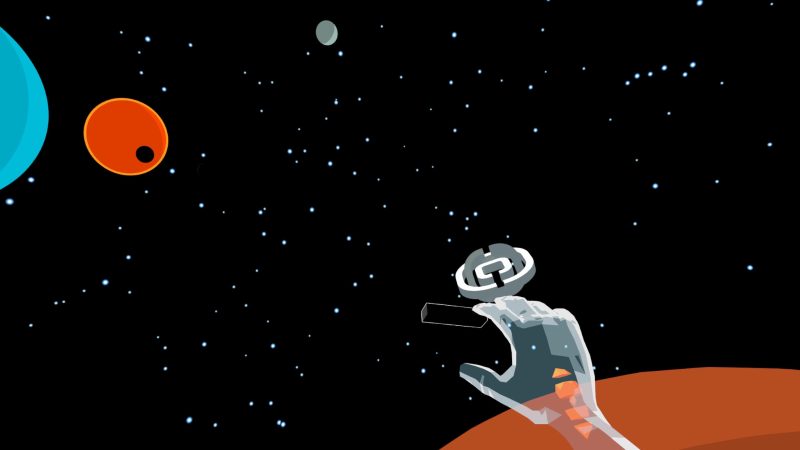 RapidEyeMovers has announced that C-Smash VRS will receive a major new update for PSVR 2 owners on September 14, 2023, offering a range of free content that will see the game almost double its original size.
First up is the Infinity Mode, which is something that Beat Saber and Pistol Whip will be interested in. This mode challenges you to smash or dodge blocks as they move towards you while keeping the ball in play. The goal is to travel as far as possible while keeping the blocks behind you, using the analog stick for lateral movement and the crunch button when seated.
Meanwhile, co-op will allow you to take part in a two-player version of Infinity Mode, with blocks heading towards both players and only one ball between them. Here, you must coordinate with your teammate to remove blocks while ensuring the ball remains in play. Beyond that, the developer is adding 36 new stages to Journey, bringing the total to 140 levels — each one playable on demand regardless if you want to explore, practice, or hit an A-Rank.
You'll experience two new block types in Journey mode: Multiball and Portal. Like its arcade and console ancestor, Multiball releases multiple balls into the arena for a frenzy of block smashing. Portal adds a whole new dimension to C-Smash VRS. See the ball enter one block and come out of another – just make sure you're in position for the return. You'll want to use Portals to strategically solve some time and space bending puzzles.
Related Content – Sony PS5 Complete Guide – Everything Explained About PlayStation 5 For New Owners In 2023
Beyond that, there's also a music player being added in the update, with 'Now Playing, 'Track,' and 'Artist' available via the main menu. UI states are also going to be displayed, including Number of VR matches played, VS win/lose %, Most played mode, No. Of Journeys completed and more.
C-Smash VRS is now available for PSVR 2 and you can read our full review here.