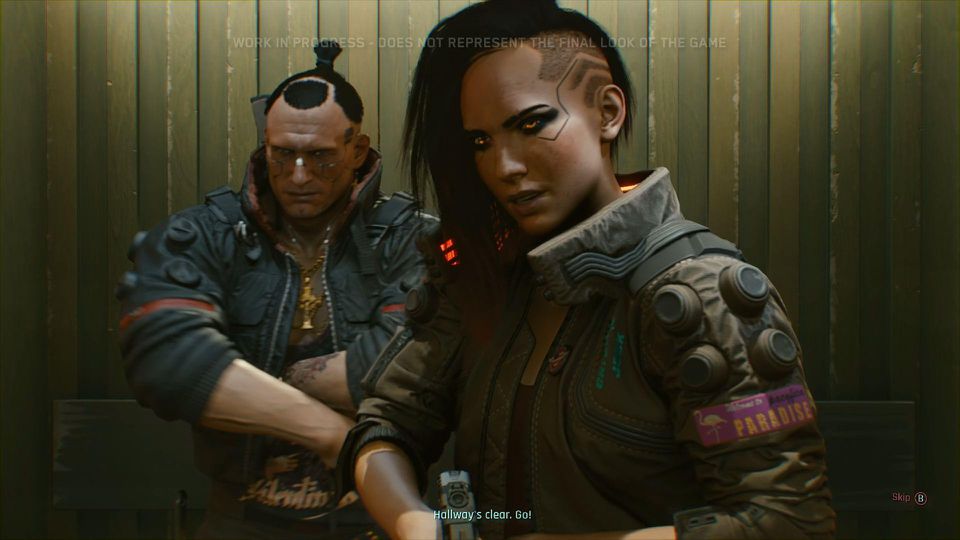 Cyberpunk 2077 developer CD Projekt RED has expanded on the upcoming sci-fi game's gender customisation options, with the game's level designer, Max Pears, revealing NPCs in Cyberpunk 2077 will refer to your character by their name, V, as opposed to gender. It's all part of CD Projekt RED's effort to make the highly anticipated title as inclusive as possible for audiences.
Cyberpunk 2077 Gender Customisation Details
Speaking with Video Games Chronicle at TGS 2019 this week, Pears said that Cyberpunk 2077 will depict fully nude sex scenes, and that players will be able to mix and match gender voices and body types for their character.
Here's what Pears had to say on the subject:
We really want to make sure players get the representation that they want. In the genre of Cyberpunk as well, it asks such deep questions about what it means to be human, let alone what it means to define your gender. Having that customisation match how you feel is your representation of how you feel… it's important for us and it's important to the lore of this world too.

One of the things we've done to make sure the game addresses things a certain way is a lot of the time NPCs are just going to refer to you as 'V', because you won't be able to choose your name.

That way it helps people know that it's their character that's being spoken to and also however you've envisioned your V, that's still your V. That's been our focus: your version of V is your version as the player and that's how you will be addressed in the game.
CD Projekt RED recently confirmed that it will release a multiplayer mode for Cyberpunk 2077 post-launch as part of its free DLC plans. Furthermore, the studio said that nearly all cutscenes in the game will be displayed in first-person view.
Bandai Namco Games will publish Cyberpunk 2077 for PlayStation 4, PC, and Xbox One on April 16, 2020.
Source: VGC