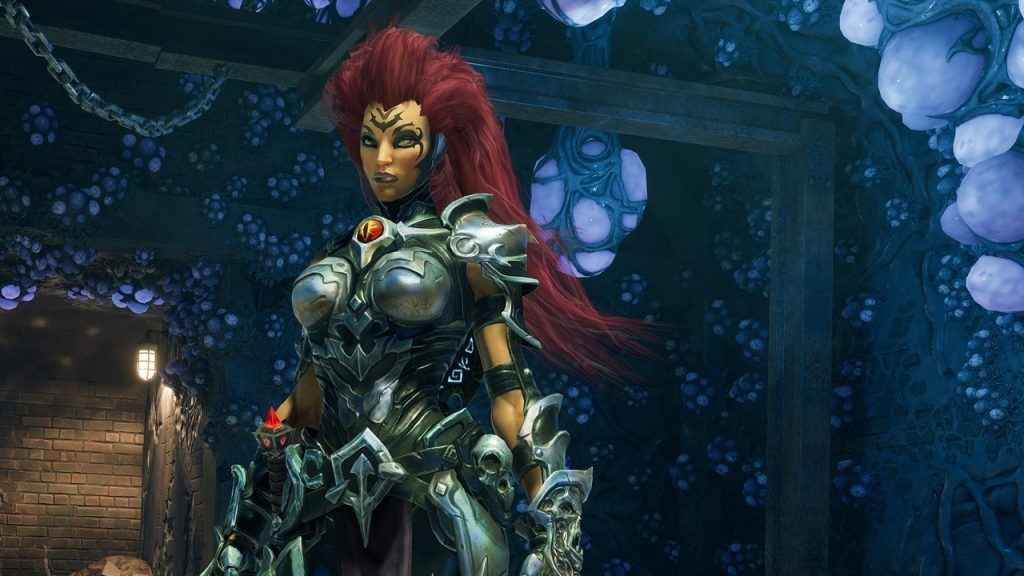 THQ Nordic and Gunfire Games have just released a video containing some new Darksiders 3 gameplay, and it looks glorious.
Set for release sometime in 2018, Darksiders 3 is shaping up rather nicely if this latest snippet of gameplay is any indication. Taking a peek at this latest video, we can see that the protagonist of Darksiders 3, Fury, boasts a similar fiery chain-whip to Kratos from the God of War games.
New Darksiders 3 gameplay shows off Fury and her combat capabilities
Fans will note that, much like previous entries in the Darksiders franchise, Fury can hoover up the souls of her departed foes, allowing her to use those souls to improve a variety of skills and abilities. Likewise, we also get to see Fury tangle with a kind of mini-boss called the 'Lava Brute', a titan wrapped in armor and flame who looks like he's failed an audition to star in the next Dark Souls game.
In addition to showcasing similar attacks to Kratos, this latest morsel of Darksiders 3 gameplay also shows how Fury can re-purpose the whip as a handy grappling hook, allowing her to swing from one area to another.
Being the cagey sorts that they are, developer Gunfire Games have left the biggest surprise to last, as the end of the trailer shows Fury meeting up with none other than War, the protagonist most recently seen in Darksiders: Warmastered Edition. As such, can we expect to see Fury meet up with other members of the Four Horsemen, such as Death, for example? Or, is this strictly a one-off encounter with War?
Who knows at this point, but if this footage is any indication of what we can expect to see from the finished product, then we will all have a great deal of fun trying to find out.
For the uninitiated, Darksiders 3 is the sequel to Darksiders II, the second in a series of action adventure games that puts players in control of various members of The Four Horsemen of the Apocalypse, as they attempt to avert terrible catastrophes brought on by dark and mysterious powers.
Source: THQ Nordic You Tube channel