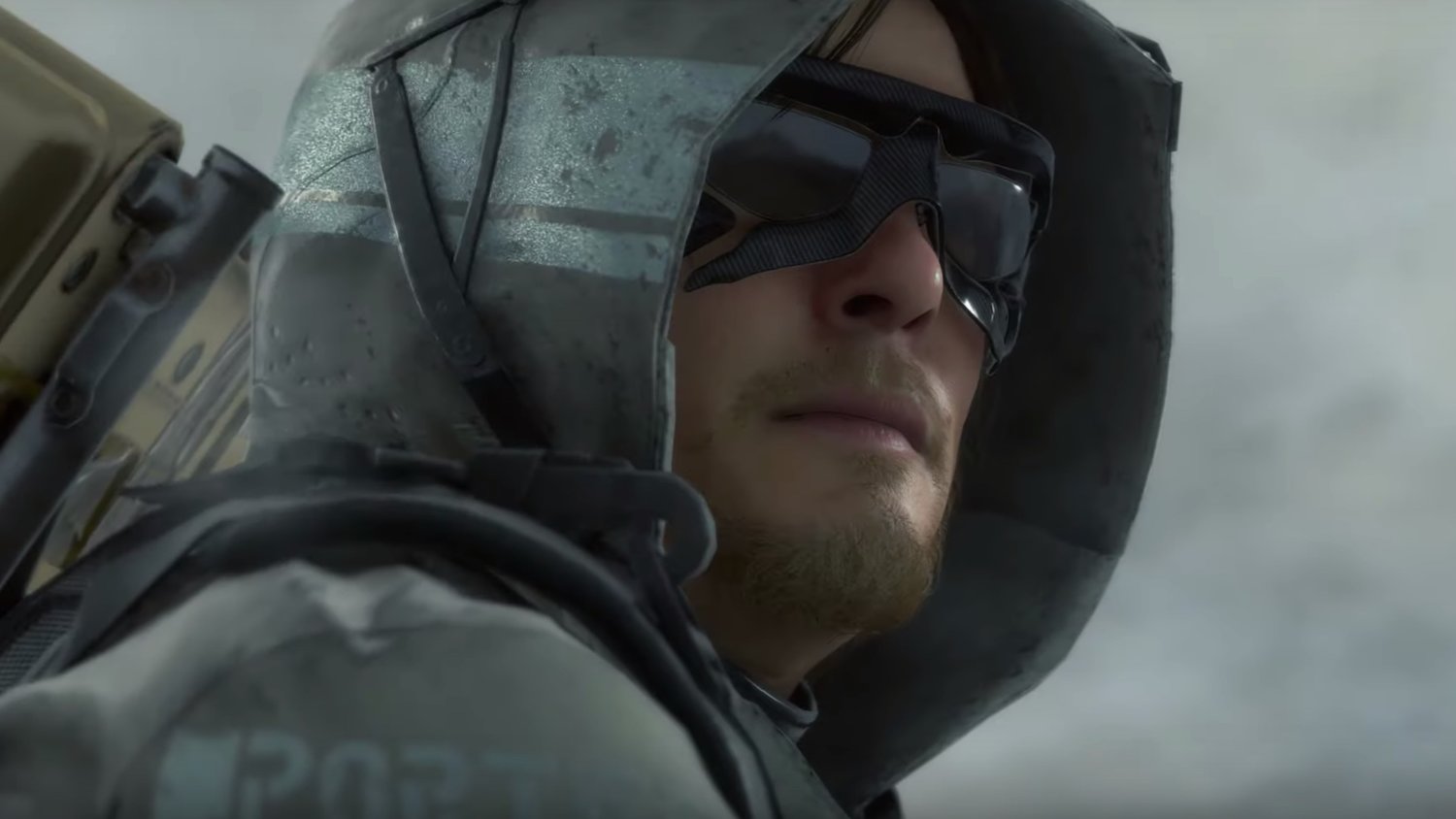 Kojima Productions has lifted the wraps off a juicy 49-minutes worth of Death Stranding gameplay at the Tokyo Game Show 2019 this week, offering an in-depth look into Hideo Kojima's latest title and how it actually plays. Thankfully, it's clear there's more to Death Stranding than Norman Reedus' naked arse, a Geoff Keighley hologram, and taking a leak.
Death Stranding Gameplay
Check out the Death Stranding gameplay below.
The PlayStation Blog also detailed some key points for Death Stranding taken from the gameplay. One is preparation, with players, as Sam, having to gear up for a mission by picking equipment and balancing your cargo. You'll be able to equip different attachments to your arm and suit, although quite how these play out has yet to be detailed.
Once that's done, you'll then have to plot your course out in the wilderness. Before venturing outside of the facility, you can examine your map, which can scan the surrounding topography allowing you to get a better fix on what's in store. You can then make sure you have the necessary equipment to traverse the landscape.
While Death Stranding doesn't let you bump into other players in the world, you do come across the remnants off stuff they've left behind. You'll come across various signs of other players using equipment to navigate the gaps and mountainous regions dotted throughout the landscape, and you can 'leave them a like for their troubles.' This hasn't been explained fully yet, however.
Finally, Sam has a chance to kick back and relax now and then. You can relax in the grass, have a stretch, massage your aching muscles, and even have a cheeky nap.
Death Stranding is scheduled for release on November 8 exclusively for PlayStation 4. Kojima-san recently confirmed the game is in the polishing stage, and teased he's prepping for his next project, whatever that may be.