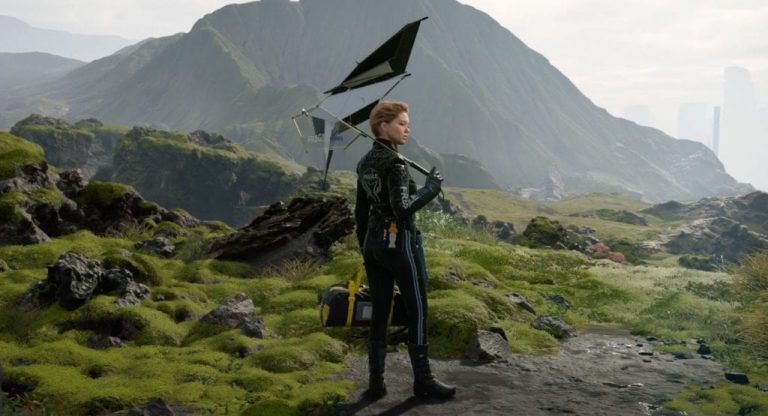 Hideo Kojima has revealed that he's busy polishing up Death Stranding ahead of its release in early November, as well as saying he's got his sights on his 'next project.' Right now though, Kojima-san is gearing up for the Tokyo Game Show, which will play host to two 50-minute gameplay sessions for Death Stranding.
Kojima Polishing Death Stranding Ahead Of Launch
Interestingly, Keanu Reeves has also visited Kojima Productions recently, which is interesting considering Kojima previously revealed Reeves was recommended for a part in Death Stranding before it went to Mads Mikkelsen. Perhaps Reeves will be in Kojima's next game? Fingers crossed!
Death Stranding is scheduled for release exclusively on PlayStation 4 on November 8. The game is the debut project from Kojima-san following his departure from Konami in December 2015, although it wasn't his first idea for a new game after going independent.
Kojima recently confirmed that Death Stranding will support a first-person view mode, and has compared the game's multiplayer component to that of Spider-Man: Into the Spider Verse. Speaking of which, Geoff Keighley reckons we're not ready for what Kojima has in store for the online portion of the game.
The project is being powered by the Decima Engine, which is the same tech used for Guerrilla Games' Horizon Zero Dawn.
Get the full lowdown here:
In the near future, mysterious explosions have rocked the globe, setting off a series of supernatural events known as the Death Stranding. With otherworldly creatures plaguing the landscape, and mass extinction imminent, it's up to Sam Porter Bridges to travel across the ravaged wasteland and save humanity from impending annihilation.
Death Stranding will feature a cast that includes Norman Reedus and Guillermo del Toro, two individuals that Kojima has previously worked with on the cancelled Silent Hills project a few years ago.
Even after all this time, I still have no bloody clue what Death Stranding is all about.